Piombino
We wake up early, and make for the ferry right after getting up. At the ferry, we still need to confirm our ticket at the ticket office. Niece No. 1 goes to do that, while I finish my morning toilet and we have a quick breakfast. It doesn't take long, and they let us embark.
Heute müssen wir früh raus, um rechtzeitig zur Fähre zu gelangen. Am Anleger müssen wir zunächst unser Ticket bestätigen lassen. Während sich Nichte Nr. 1 darum kümmert, beende ich meine Morgentoilette und wir machen ein schnelles Frühstück. Bald dürfen wir dann auf die Fähre.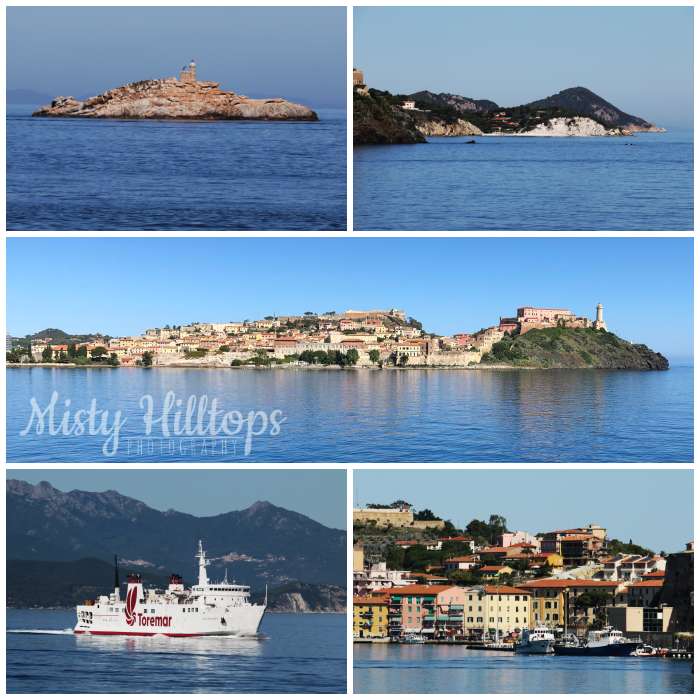 Isla D'Elba
The ride across to Elba takes about an hour, an hour I spend mostly on the open deck, enjoying the sunshine and the beautiful maritime scenery.
Die Überfahrt nach Elba dauert etwa 1 Stunde, die wir meist an Deck verbringen, umgeben von schönstem Sonnenschein und maritimer Landschaft.
Portoferraio – Pomonte
In Portoferraio we get off the ferry. After a short stop at a shopping center, we make our way all the way to Pomonte, on the far end of the island.
In Portoferraio verlassen wir die Fähre. Nach einem kurzen Stop in einem Einkaufszentrum geht es dann ans andere Ende der Insel, nach Pomonte.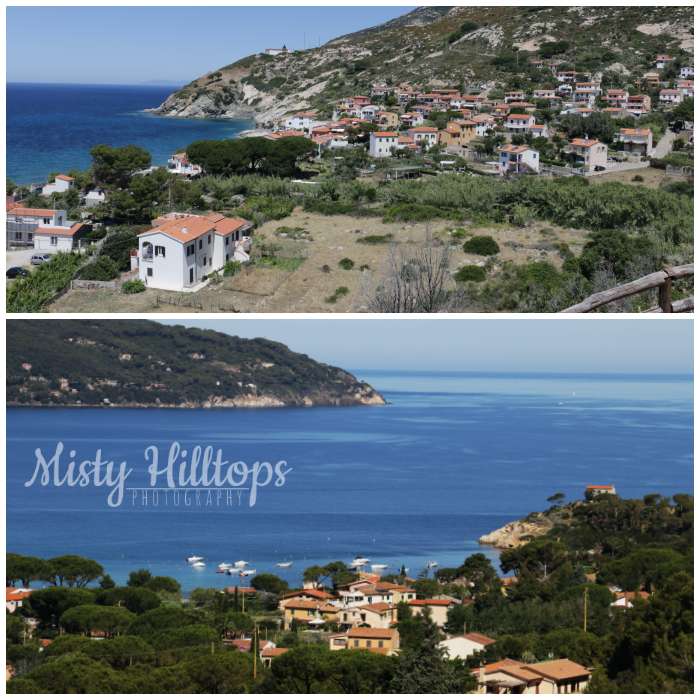 In Pomonte, we park the car high above the sea on top of the cliffs, and spend the rest of the day enjoying the beautiful scenery (me), or diving at a shipwreck (the niece). We rent a pedalo, from which I accompany the niece to the shipwreck.
In Pomonte parken wir das Auto hoch über dem Meer am Rande der Klippen, und verbringen dann den Tag damit, die Landschaft zu genießen (ich) oder nach einem Schiffswrack zu tauchen (die Nichte). Wir leihen uns auch ein Tretboot, von wo aus ich die Nichte zum Schiffswrack begleite.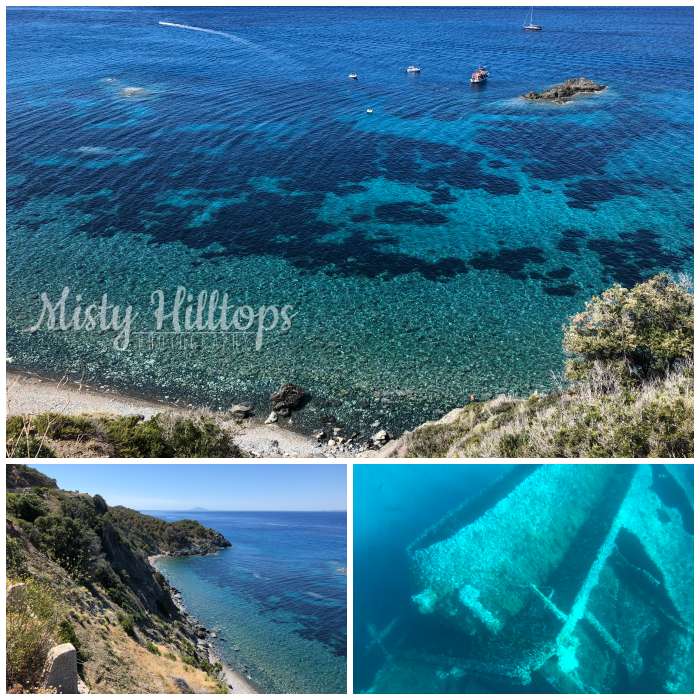 Chiessi
In the evening, we make the short drive over to the next town Chiessi. Outside Chiessi is a rest area high above the sea. Here we
have dinner and spend the night. The view over the Mediterranean and Chiessi is breathtaking.
Abends lassen wir den Tag hoch über dem Meer ausklingen. Beim Nachbarort Chiessi (nur eine kurzes Stück Fahrzeit) gibt es einen Rastplatz, herrlich über dem Meer gelegen. Hier essen wir zu Abend und verbringen die Nacht – mit atemberaubendem Blick auf Chiessi und das Meer.