Photo Challenge Day 17: Technology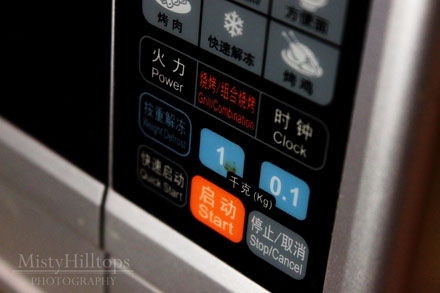 Since today's photo challenge topic is about technology, let's take a closer look at … a microwave in China's kitchens.
Kitchens are a curious thing in China. They are quite different from Western Style kitchens. Let's take the microwave for example. They are not an entirely unknown species around here – as a matter of fact, a lot of families even might have one. But whether they are used a lot or not is a another question. I've seen people own a microwave (and judging by the way it looked, owning it for quite some time), and yet they didn't know how to operate it. But then, Chinese people have the wok. And with that, they have all they need to do some fine and delicious cooking!