Schreibstube: Dinge, die ich mag und nicht mag
Off to another round of journaling prompts, and this week, I'd like us to reflect and write about the things we like and dislike. Take a look at the prompts:
Auf zu einer neuen Runde von Schreibideen. Diese Woche geht es darum, über die Dinge nachzudenken und schreiben, die wir mögen und nicht mögen. Hier ist ein Blick auf die Vorschläge: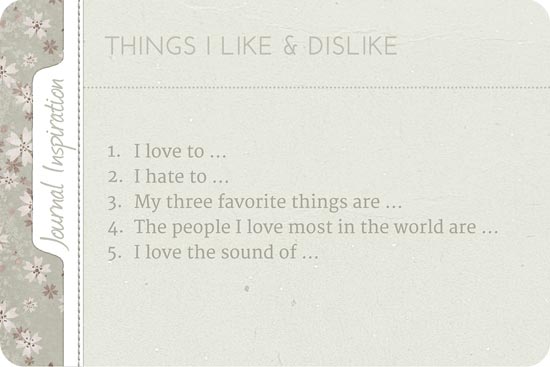 Dinge, die ich mag und nicht mag
Ich liebe es …
Ich kann nicht ausstehen, wenn …
Meine drei liebsten Dinge sind …
Die Menschen, die mir am meisten in der Welt bedeuten, sind …
Ich liebe den Klang von …
And as always, there's a layout to go along with these prompts.
Und wie immer habe ich ein Layout zu einem dieser Vorschläge gescrappt: