Schreibstube: Populär
On to another round of journaling prompts. This week, we're talking about things that are popular. Take a look at the prompts:
Auf zu einer neuen Runde von Schreibideen. Diese Woche reden wir über Dinge, die populär sind. Hier sind die Vorschläge:
And as always, I used the inspiration to create a scrapbook layout.
Und wie immer habe ich die Inspiration für ein Scrapbook Layout verwendet.
Popular Gadget: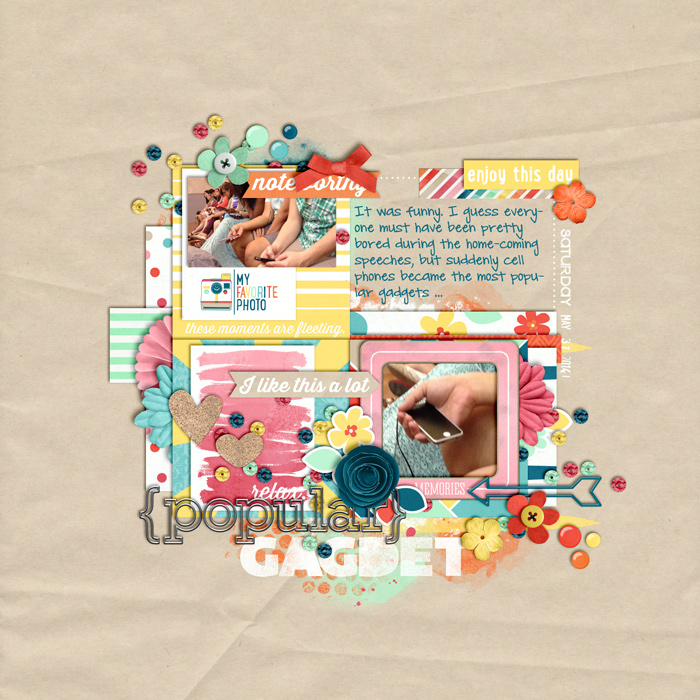 Credits:
Pocket Life – June Collection by Traci
3×4 Titlers
Squares
Alphas
Papers
Digital Ellies
Brushed alpha by Traci Reed