Anzeige (Enthält Produktempfehlung) / Advertisement (Contains product endorsement)
English
I use titles in almost all my scrapbook layouts, and there are many ways we can add titles to a page. We can use alpha stickers, alpha dies, stamps, word strips, and other accessories to create titles.
Deutsch
Ich verwende Titel in fast allen Scrapbook Layouts, die ich zusammenstelle. Und es gibt viele Alternativen, wie man Scrapbook Titel erstellen kann. Es gibt Buchstabenaufkleber, Buchstabenstanzen, Stempel, Wortstreifen, und andere Accessoires, um Titel zu erschaffen.
In this post, I want to inspire you by showing you ways of how you can use patterned stamps to create fun Titles.
In diesem Artikel möchte ich euch zeigen, wie man gemusterte Stempel verwenden kann, um tolle Titel zu erstellen.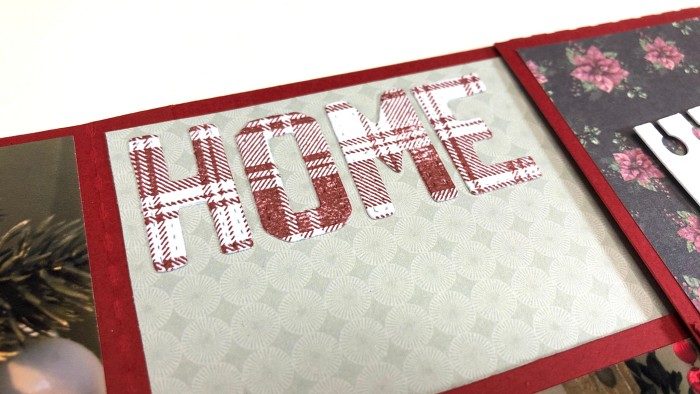 This works great, if you have any kind of patterned stamps (even just splats and other random patterns), and some way to cut letters (either with a cutting machine like the Silhouette, or alpha dies).
Es funktioniert toll, wenn ihr gemusterte Stempel habt (selbst wenn es sich nur um Spritzer und Punkte handelt), und Buchstaben schneiden könnt (entweder mit einer Schneidemaschine wie der Silhouette, oder Alpha Stanzen).
Obviously, to create this is super simple. All we need to do is to stamp the pattern, and then use whatever tool we have available to cut the letters.
Natürlich ist es super einfach, solche Titel zu erstellen. Wir müssen nur ein Muster stempeln und dann die Werkzeuge benutzen, um die Buchstaben zu schneiden oder stanzen.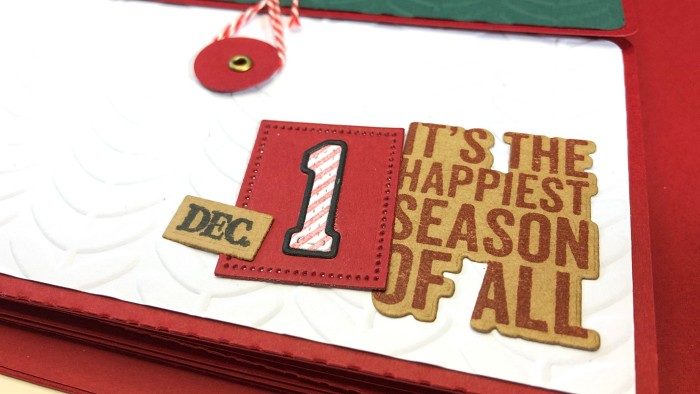 I can even use stamps to create my own patterns. For example, in the picture below I used a single star to stamp a star pattern, and then die cut the letters from the pattern that I created.
Ich kann sogar Stempel verwenden, um meine eigenen Muster zu erstellen. Zum Beispiel habe ich in dem Bild unten einen einfachen Stern genommen, und ein Sternenmuster gestempelt. Dann habe ich die Buchstaben aus dem Sternenmuster gestanzt.
In the example below I cut the title with my Silhouette Cameo, then stamped the stripes twice – once in green, once in red.
Im Beispiel unten habe ich den Titel mit meiner Silhouette Cameo geschnitten, dann habe ich Streifen zweimal gestempelt – einmal in rot, einmal in grün.
Here's a vide that shows you how easy it is to create titles using patterned stamps.
Hier gibt's ein Video, das zeigt, wie leicht es ist, Titel zu erstellen, die gemusterte Stempel verwenden.