Anzeige (Enthält Produktempfehlung) / Advertisement (Contains product recommendation)
English
I have a new layout to share with you, and this I started by stamping the background. Then I arranged the papers, Fotos, and other embellishments, and added the title.
For the title I used card stock on which I'd previously watercolored. And I stamped the words.
Here's a video of how I created this page:
Deutsch
Ich habe ein neues Layout, das ich mit euch teilen möchte. Ich habe damit angefangen, dass ich den Hintergrund gestempelt habe. Dann habe ich die Papiere, Fotos und Elemente angeordnet und den Titel zugefügt.
Für den Titel habe ich Tonkarton verwendet, auf dem zuvor Wasserfarbe aufgetragen habe. Dann habe ich die Worte gestempelt.
Hier ist ein Video, das zeigt, wie ich diese Seite geschaffen habe: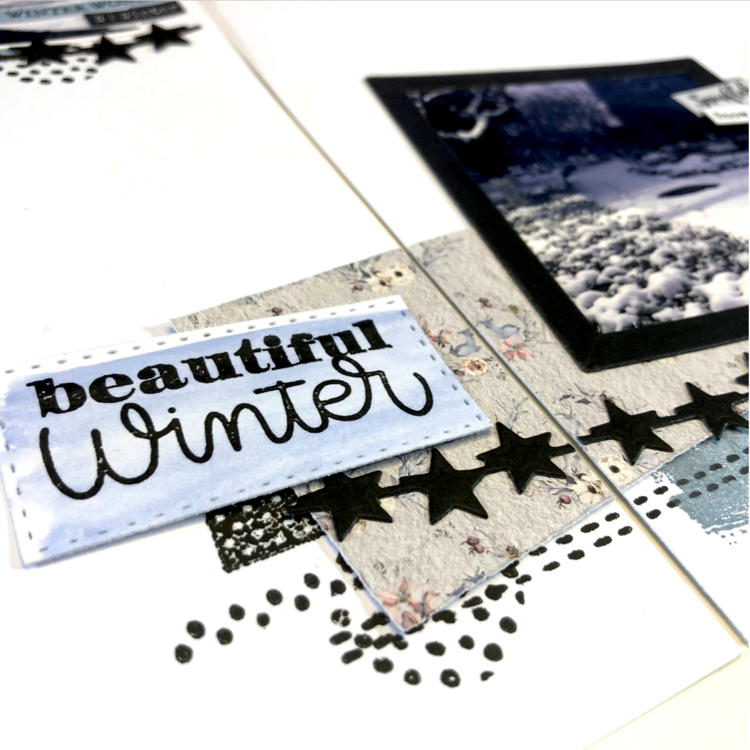 This page is part of an album called "Winter 2022." You can watch a flip through of this album here:
Diese Seite ist Teil des Albums "Winter 2022." Du kannst dir das gesamte Album hier ansehen: