Anzeige (Enthält Produktempfehlung) / Advertisement (Contains product endorsement)
English
At the beginning of the year I started working on a Traveler's Notebook Album that's all about my mom's garden. It's my birthday & mother's day gifts to her this year (which she knows about), and as she keeps sending me photos about her garden, I just have to keep creating pages for her. I'm currently already working on a second album as I don't like when my traveler's notebook albums get too thick because of the ring binding I use.
But for now I can show you the first couple of pages that I created for this album:
Deutsch
Anfang des Jahres habe ich angefangen, an einem Traveler's Notebook Album zu arbeiten, dass dem Garten meiner Mutter gewidmet ist. Es ist mein Geburtstags- und Muttertagsgeschenk für meine Mutter dieses Jahr (was sie auch weiß), und sie schickt mir fortlaufend Bilder von ihrem Garten. Da kann ich halt nicht anders, als immer mehr Seiten erschaffen. Augenblicklich arbeite ich schon am zweiten Album, da ich aufgrund der Ringbindung, die ich nutze, nicht mag, wenn die Alben zu dick werden.
Aber erst einmal kann ich euch die ersten paar Seiten zeigen, die ich für dieses Album erstellt habe:
Notice how this page is really warped? That's because I applied gesso to the background of the page. But I realized that gesso warps my pages far more than when I apply my mixed media directly to the cardstock. Though this might be different with different papers.
Seht ihr wie die Seite sich sehr wölbt? Das liegt daran, dass ich zuvor einen Kreidegrund aufgetragen habe. Aber ich habe bemerkt, dass das Papier sich damit vielmehr verzieht, als wenn ich meine Kunstmaterialien direkt auf das Papier auftrage. Obwohl das bei verschiedenen Papiermaterialien sicherlich unterschiedliche Effekte hat.
Here are more pages from the album:
Hier sind weitere Seiten des Albums: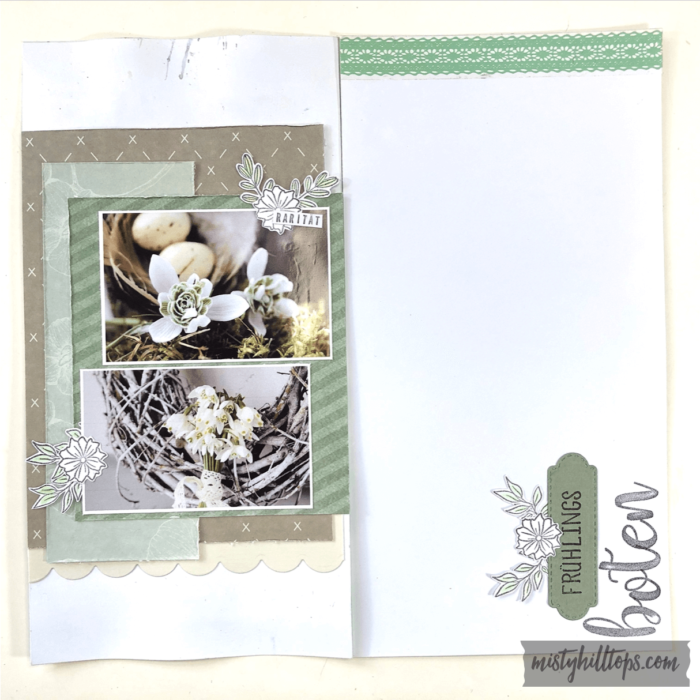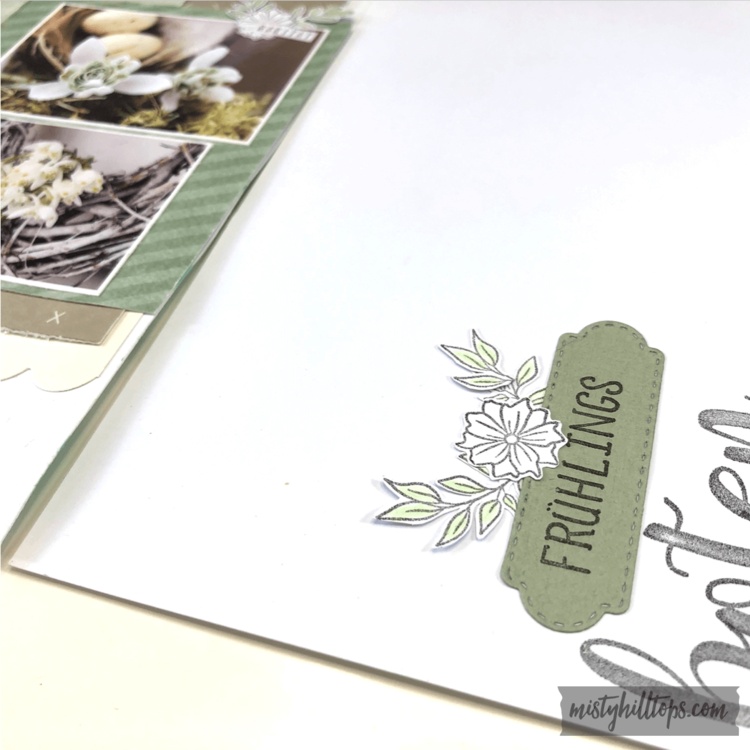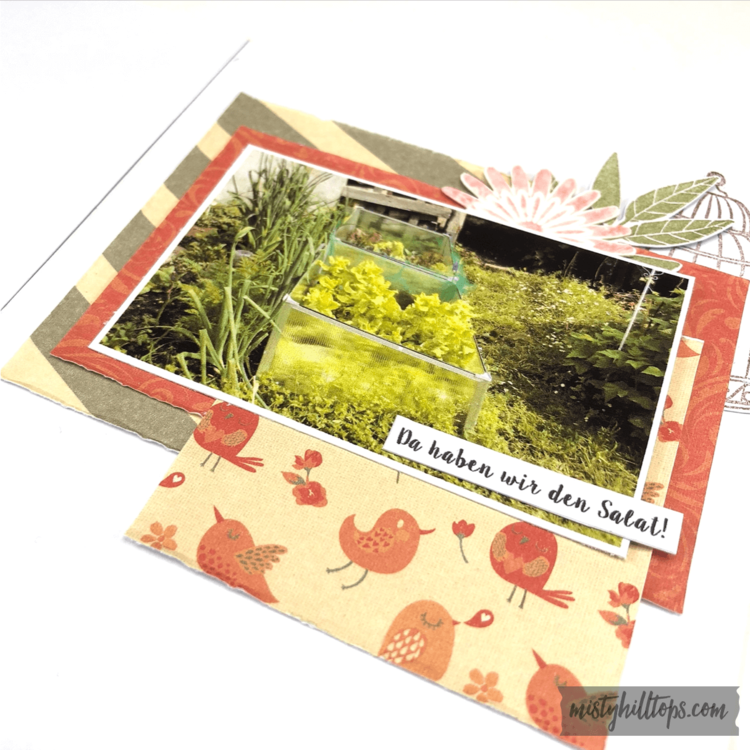 Supplies used for these pages are:
Materialien, die für diese Seiten verwendet wurden:
Old Fashioned Paper Pad by Craft Sensations
Sweet Delight Papers & Ephemera by Rosie's Studio
Gesso
Texture Paste
Snowflake Stencils
Carefree Life Autumn Clear Stamp