Projekt Leben 2015 – Woche 38
After a summer away from home, things are finally settling for me again. Fortunately, work didn't start right up full force, so I had time getting over jet lag and adjusting to the changes. It was definitely a fun week to scrap a PL spread about. And since I hadn't really gotten to scrap with my previous freebie kit "Summer in Orange Country", yet, I decided to use it for one of the last really summery weeks this year.
Nachdem ich den ganzen Sommer unterwegs war, geht es endlich wieder ruhiger zu für mich. Zum Glück musste ich diese Woche noch nicht sofort voll in die Arbeit einsteigen, sodass ich Zeit hatte, meine Jetlag zu überkommen und mich einzugewöhnen. Jedenfalls war es eine gute Woche für meine PL Seiten. Und da ich noch nicht dazu gekommen bin, mit meinem vorigen Freebie Kit "Summer in Orange Country" zu scrappen, habe ich beschlossen, es für eine der letzten wirklich sommerlichen Wochen des Jahres zu verwenden.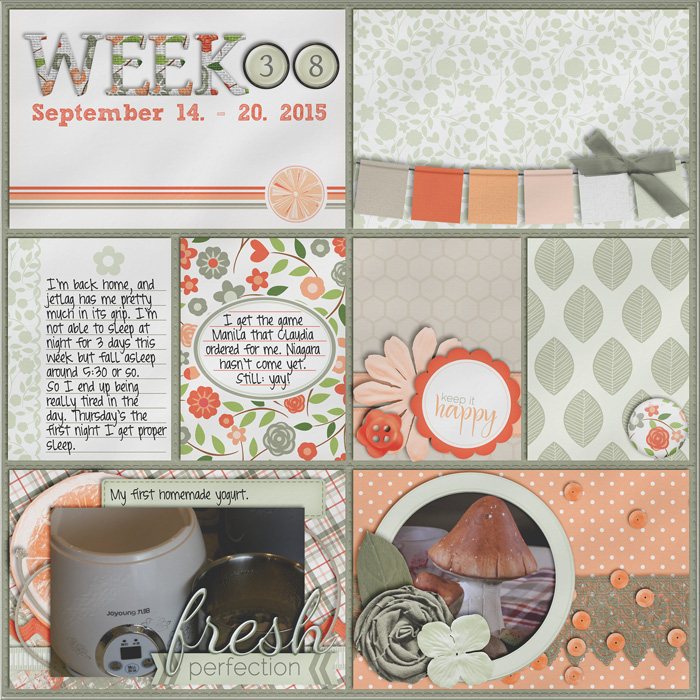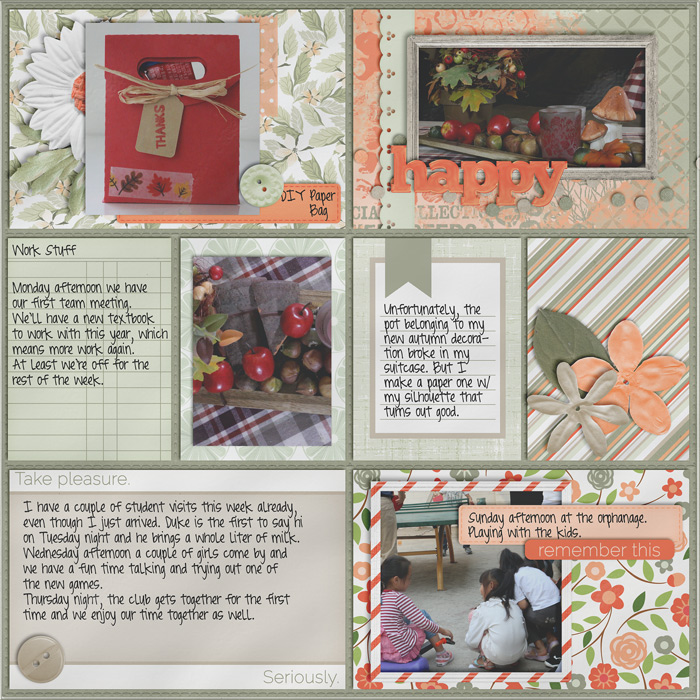 Credits:
Summer in Orange Country by Misty Hilltops Designs
Photo Pockets by Misty Hilltops Designs