Anzeige (Enthält Produktempfehlung) / Advertisement (Contains product endorsement)
English
Here is the next set of pages from my mini album Seaside Adventure. I mainly used stamps and silhouette cut files to embellish this album, though, as you can see: I kept it rather simple so the focus could be on the pictures.
Deutsch
Hier sind die nächsten Seiten des Mini Albums Seaside Adventure. Ich habe hauptsächlich Stempel und Silhouette Dateien verwendet, um dieses Album zu dekorieren. Aber wie ihr seht, habe ich das Album eher simpel gehalten, sodass der Fokus auf den Bildern ist.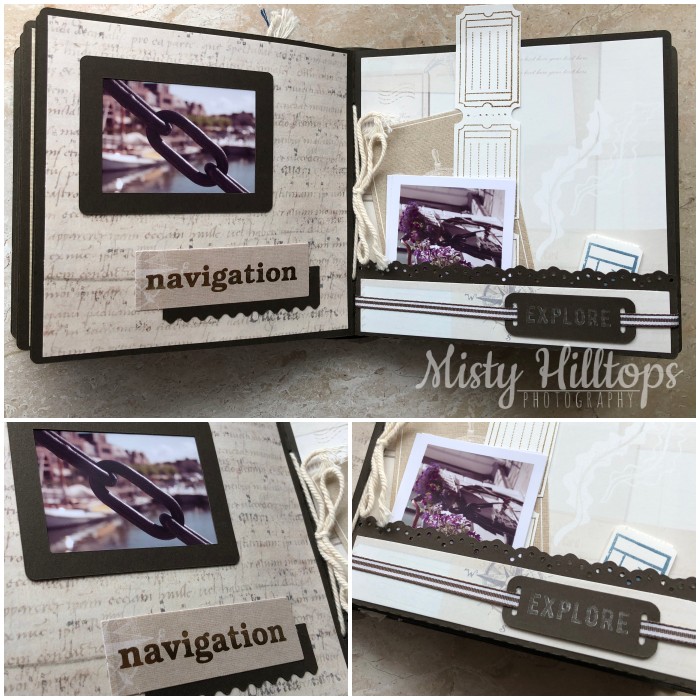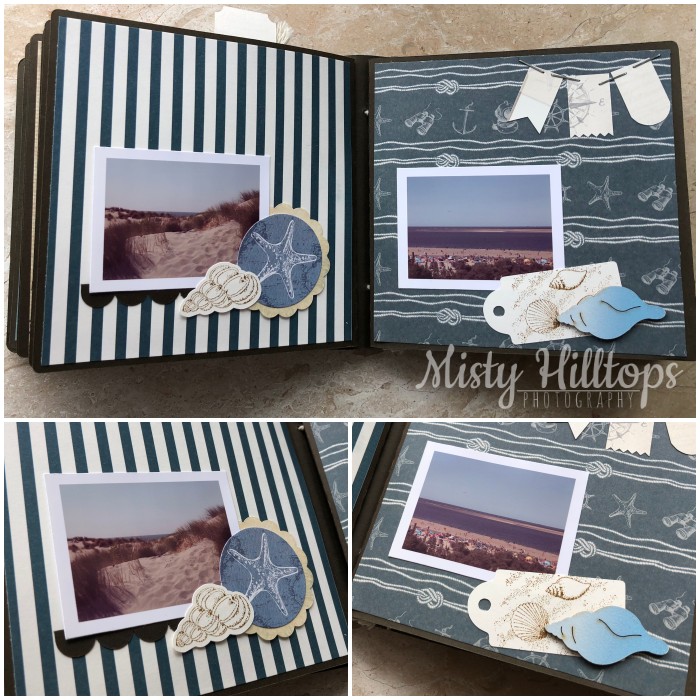 Watch a flip-through of this album here:
Hier könnt ihr euch das Album als Ganzes ansehen:
A video about how I put together this type of mini album will be released later this year, so keep checking the Youtube channel for Misty Hilltops Designs.
Ein Video, das zeigt, wie man ein solches Album zusammenbaut wird später dieses Jahr publik gemacht. Es lohnt sich daher, immer wieder mal auf dem Youtube Channel für Misty Hilltops Designs nachzuschauen.