Schreibwerkstatt: Neues Jahr – Neuer Anfang
Happy new year in my Digiscrap Corner. With 2017 starting out, I have a couple of fun journaling prompts you might want to try out this week:
Frohes neues Jahr, auch in meiner Digiscrap Ecke. Mit dem Anfang von 2017 habe ich auch ein paar Schreibideen, die ihr diese Woche ausprobieren könntet: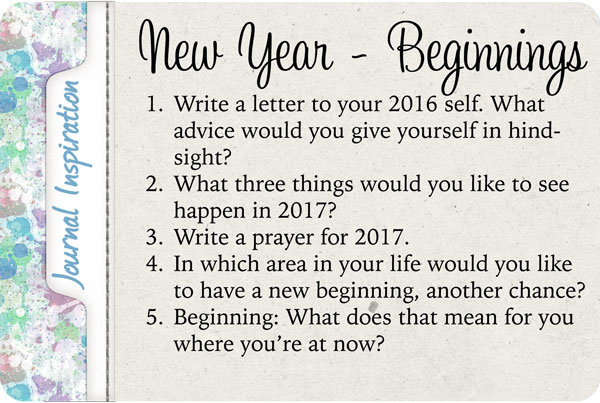 Neues Jahr – Neuer Anfang
Schreibe einen Brief an dein Selbst von 2016. Welchen Rat würdest du dir im Rückblick geben?
Welche drei Dinge wünschst du dir für 2017?
Schreibe ein Gebet für 2017.
In welchem Bereich deines Lebens hättest du gerne einen Neuanfang, eine zweite Chance?
Anfang: Was bedeutet das für dich in deiner momentanen Lebenslage?