Anzeige (Enthält Produktempfehlung) / Advertisement (Contains product endorsement)
It's that time of the year again to get our December Daily ready. I'm guessing many of you have already begun assembling their books. But if you're still looking for ideas and inspiration, I might have that for you.
Es ist mal wieder an der Zeit, das Dezember Album vorzubereiten. Und ich nehme an, dass viele schon angefangen haben, ihr Album zusammenzustellen. Aber wenn ihr noch auf der Suche nach Ideen und Inspiration seid, dann seid ihr hier genau richtig.
I've been documenting my December for many years already. More than a decade, really. And I have a good number of albums to show for it. And having done my albums for so many years, there's a whole range of things I've done over the years – from digital scrapbook albums that I simply printed, to hybrid albums using digital products that I printed and cut, to completely physical albums with various materials.
Schon seit vielen Jahren stelle ich mir Dezember Alben zusammen. Und ich habe eine ganze Anzahl von Alben, die über die Jahre entstanden sind. Und da ich schon seit so vielen Jahren diese Alben bastle, habe ich auch schon jede Menge unterschiedlicher Dinge probiert – von digitalen Alben, die ich lediglich ausdrucken musste, zu Hybrid Alben, wo ich digitale Produkte verwende, um ein Buch zusammenzubauen, bis hin zu gängigen Papierprodukten und anderen Materialien.
Take a look at my December albums over the years. To enlarge individual images, just click on them.
Hier könnt ihr einen Blick auf meine Alben werfen, die über die Jahre entstanden sind. Um einzelne Bilder zu vergrößern, klickt einfach darauf.
2010
2011
2012
2013
2014
Find the full documentation for this album by searching for Document December 2014 on this site.
Das volle Projekt findet ihr, wenn ihr Document December 2014 in die Suchleiste eingebt.
2015
2016
Holly & Pine by Misty Hilltops Designs (freebie)
Find the full documentation by searching for Document December 2016.
Das volle Projekt findet ihr, indem ihr nach Document December 2016 sucht.
2017
2018
2019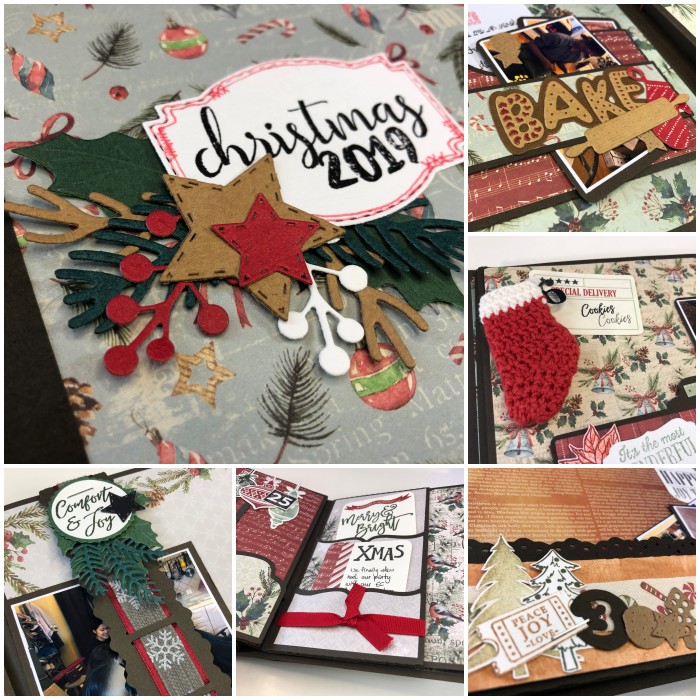 2020
Left in Germany, and still a work in progress.
In Deutschland zurückgelassen und immer noch in Arbeit.
2021