Kartenwerkstatt: Nicht st¨urzen
Anzeige (Enthält Produktempfehlung) / Advertisement (Contains product endorsement)
English
I got another card sketch/template for you. This one is worth getting as a cut file, as it's a bit more tricky to cut by hand.
Deutsch
Ich habe eine neue Vorlage für euch. Für diese lohnt es sich, die Schneidedatei herunterzuladen, da es sich hier nicht um einfache Rechtecke handelt.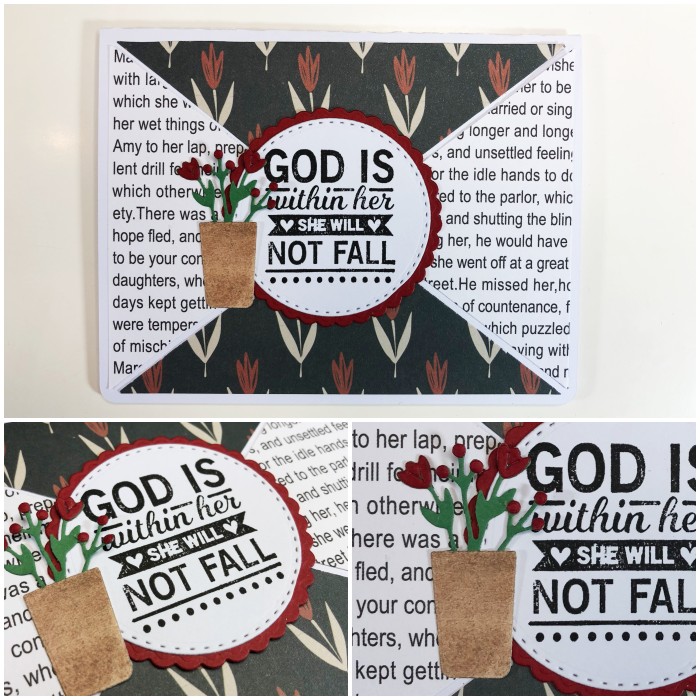 Tip:
If you don't own a cutting machine, or don't want to cut with a machine, you can easily turn the template into a print template. In Silhouette Studio (or your equivalent software), just set the outline to a value thicker than 0. (In Silhouette Studio an outline with a value of 0 doesn't print.) 0.25 thickness works just fine. To save color ink, change the line color to black. Then remove the fill color, rearrange everything on your page so nothing overlaps. Print, on simple copy paper, cut out each piece, and voila! You have yourself a useable bits and pieces that you can then place on your patterned papers to cut.
Tip:
Wenn du keine Schneidemaschine besitzt, oder nicht mit der Maschine schneiden möchtest, kannst du die Vorlage ganz schnell in eine Druckdatei umwandeln, mit der du dann die Formen ausschneiden kannst. Verändere einfach den Umriss aller Bestandteile der Karte (in Silhouette Studio oder der vergleichbaren Software) auf einen Wert, der dicker als 0 ist. (In Silhouette druckt ein Umriss mit einer Stärke von 0 nicht.) Ein Wert von 0.25 reicht schon aus. Um bunte Druckerpatrone zu sparen, kannst du sogar noch die Umrissfarbe auf schwarz ändern. Dann entferne die F¨ullfarbe, jetzt alles auf deiner Seite so arrangieren, dass es gedruckt werden kann (nicht übereinander, sondern alle Bestandteile der Vorlage nebeneinander arrangieren). Auf einfachem Kopierpapier drucken, Einzelteile ausschneiden. Und voila! Jetzt hast du Vorlagen, die du auf deine gemusterten Papiere legen kannst, um sie auszuschneiden, ohne viel Maß nehmen zu müssen.
To create this card I used a paper pack that was locally available.
Für diese Karte habe ich einen Papierblock verwendet, der lokal erhältlich war.
Watch the process video for this card here:
Hier könnt ihr euch die Videoanleitung für diese Karte ansehen: