Photo Challenge Day 24: Animal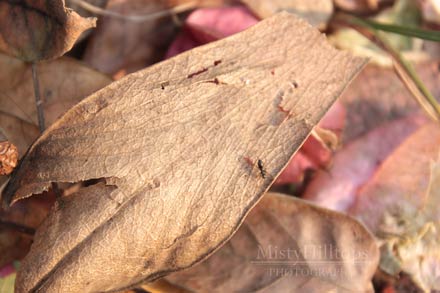 Did you see it? I actually managed to capture an animal for today's challenge! You only need to look hard enough to see it! Believe it or not, the animal challenge was actually one that I was a little concerned about – not only do I not own a pet any longer after parting with my turtle – there's actually hardly any animals around at all; except for a couple of stray cats living at the entrance to the foreign faculty apartments. But, alas, these cats can be quite undependable when needed for a photo shooting! So, I did feel very successful when I discovered that little ant crossing my path the other day, and I immediately knew I could not let that chance slip! Ergo: An "anty" animal photo.
Now, did you know that the part of China where I live actually has hardly any wildlife at all? If I'm lucky, I get to see a bird fly by occasionally (and bats, too, for that matter; and bugs, of course), but the truth is that a couple of decades ago this part of China was stripped of every tree that they could avail themselves of – all in the name of industrial advancement. And with the trees, all the wildlife disappeared, or so it seems at least. So, you see, it is quite an accomplishment for me to stumble upon an ant for a photo shoot after all! And I consider myself a really lucky photographer!