We wake up to glorious views, and enjoy breakfast surrounded by rolling hills, fields, and the view on typical Tuscan farm houses.
After breakfast, we set out again. Our day's destination is the the coast. Still, we get to enjoy the typical Tuscan scenery for at least another hour. From the chapel road we move on, and pass through picturesque little towns like San Quirico. Soon enough, however, we leave behind they typical Tuscan looks, and learn that Tuscany can look differently, too.
Wir erwachen zu herrlichsten Aussichten und genießen das Frühstück umgeben von sanften Hügel, Feldern, und dem Blick auf typisch toskanische Landhäuser.
Nach dem Frühstück geht es los in Richtung Küste. Aber für die nächste Stunde bleibt die Landschaft Bilderbuch toskanisch. Wir fahren durch eine Reihe malerischer kleiner Orte wie San Quirico. Dann ändert sich das Umgebungsbild und wir lernen, dass die Toskana auch anders aussehen kann.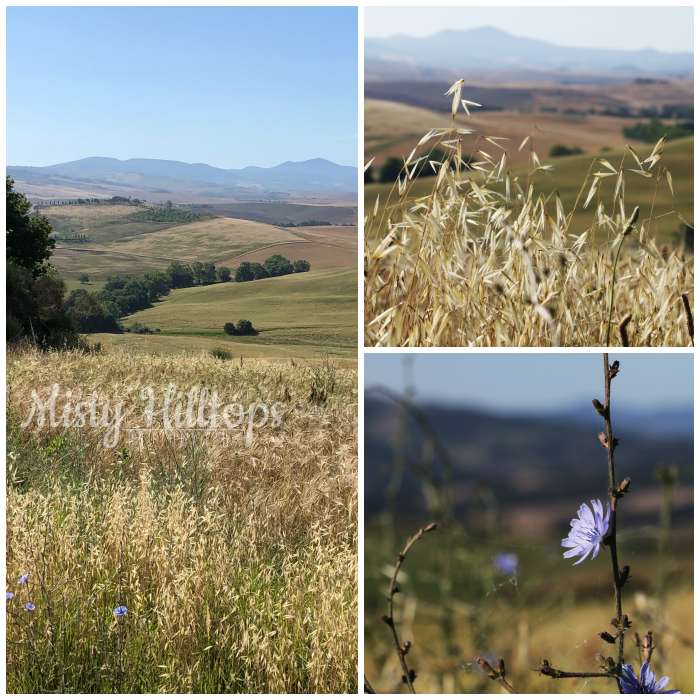 Terme Bagni di Petriolo
After an hour we reach our first destination of the day: the Terme Bagni di Petriolo – a small river with sulfur feeds.
We spend a little time walking along the river, getting a feel for the warm waters, which are full of white mud.
Nach etwa einer Stunde erreichen wir unser erstes Ziel des Tages: die Terme Bagni di Petriolo – ein kleiner Fluss mit Schwefelquellen. Wir laufen den Fluss entlang und genießen das warme Wasser und weißen Schlamm um unsere Füße.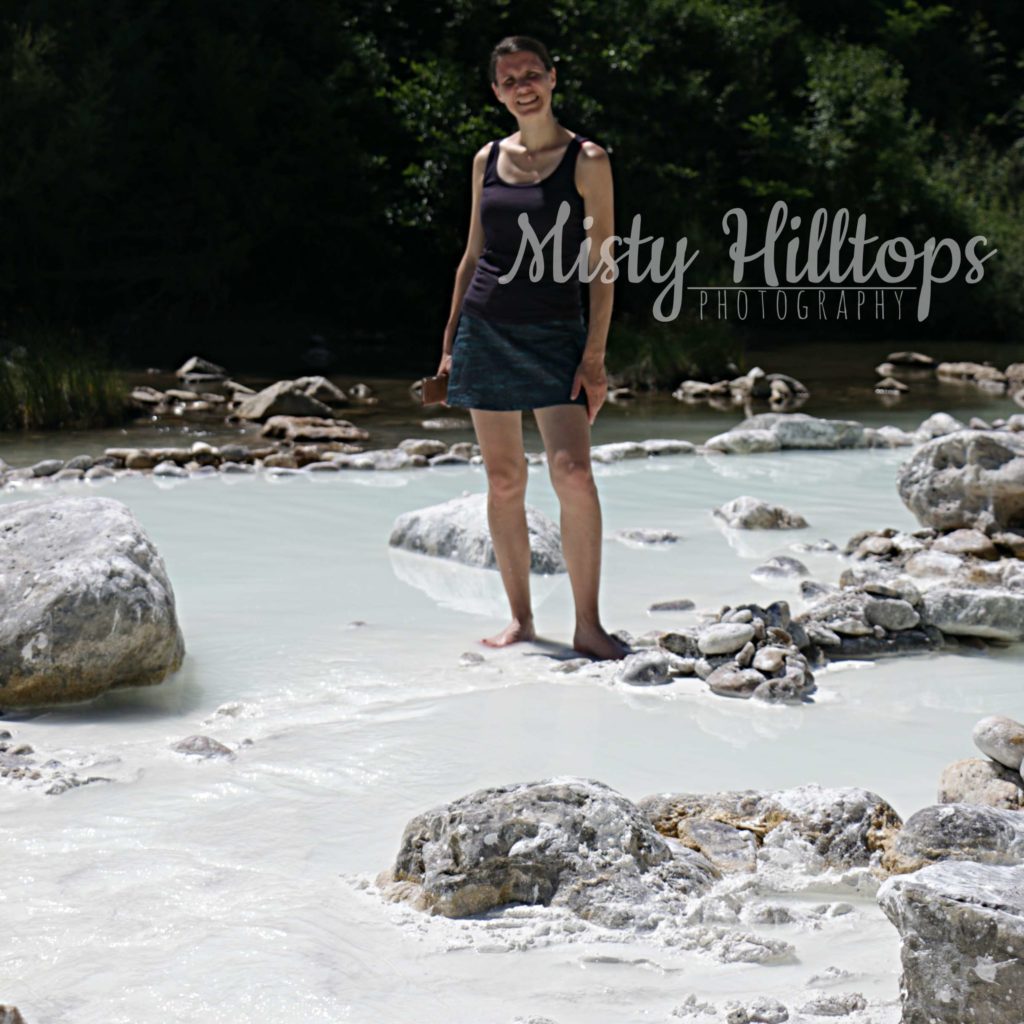 Soon enough, we move on. Toward the coast is where the road leads us. We try to find a spot to park our car right by a beach, without success. The parking lots are all for cars, not campers as tall as ours. We end up finding a parking spot in one of the little towns and take turns exploring the beach there
.
Bald nehmen wir Kurs Richtung Küste. Wir versuchen eine Parkplatz für unseren Camper in Strandnähe zu finden. Ohne Erfolg. Die Plätze sind für Autos und nicht für Camper mit unserer Höhe. Am Ende finden wir einen Platz in einer der kleinen Orte und wechseln uns mit dem Strandbesuch ab.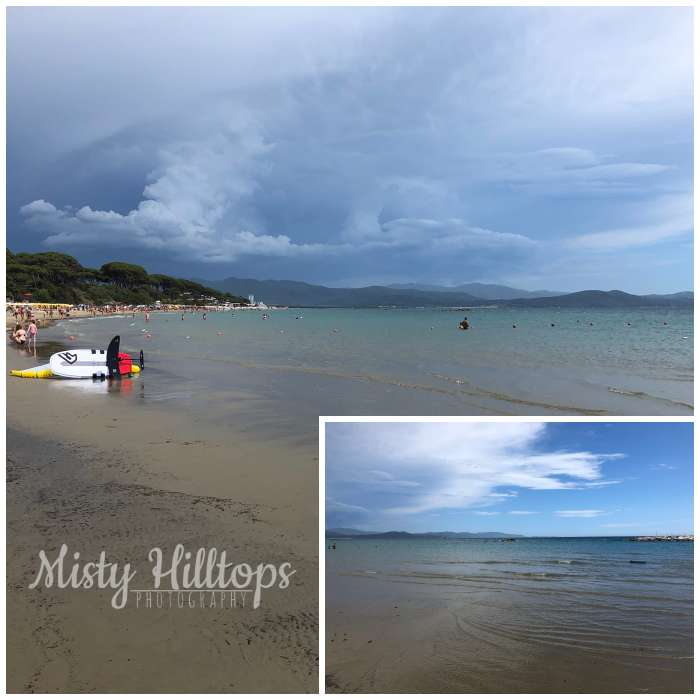 For the night, we've picked a camper van site so we can take care of our camper. The site is free of charge, we just have to pay for disposal and refilling of our facilities. Having spent the last 2 nights in beautiful Tuscan country, staying at a camp site is almost a let-down, so we look forward to what awaits us next on the Island of Elba.
.
Für die Nacht haben wir uns einen Wohnmobilstellplatz ausgeschaut. Der Stellplatz ist kostenfrei, und man muss nur für die Ent- und Versorgung des Campers zahlen. Nachdem wir die letzten beiden Nächte in schönster Umgebung verbracht haben, ist dieser Stellplatz eher langweilig. Umso mehr freuen wir uns auf die Insel Elba.