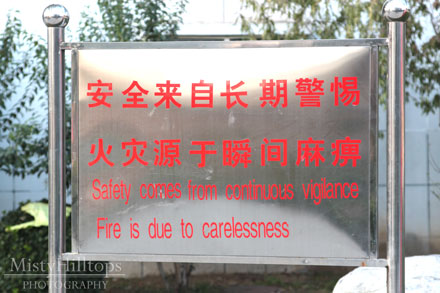 "Safety comes from continuous vigilance. Fire is due to carelessness!"
Another one of the signs on campus. Thanks for the reminder!
Note:
When posting anything in the Fun with Chinglish section, I don't mean to show disrespect towards anything or anyone in any way. I'm simply sharing the fun we get to have with all those great signs & documents!