Paper 2 digi can actually be an exciting adventure. Usually, I love the way those pages turn out for which I found inspiration in the traditional paper scrapping world. Like the page I want to share with you today.
Take a look at this gorgeous traditional paper layout by Maska, which I found on the website ColorConspiracy.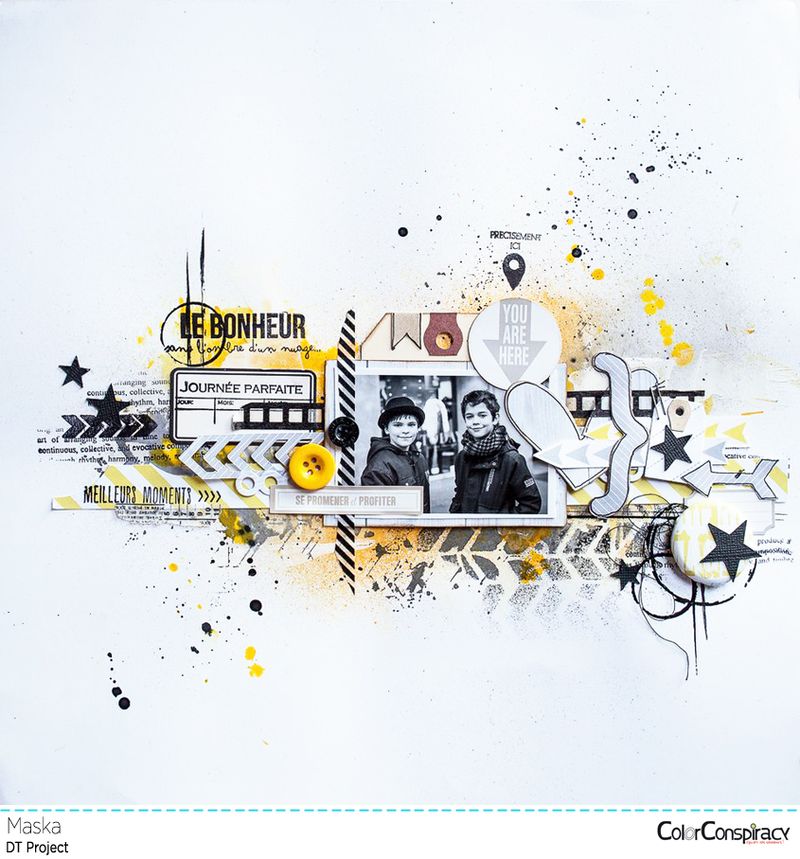 I totally love the spritzy artistic feel to it, and decided it's definitely something I'd like to use as a spring board for one of my pages. So, I took the idea of lots of paint, splatters, brushes, a bit of word art, and a couple of scattered elements, and came up with this page: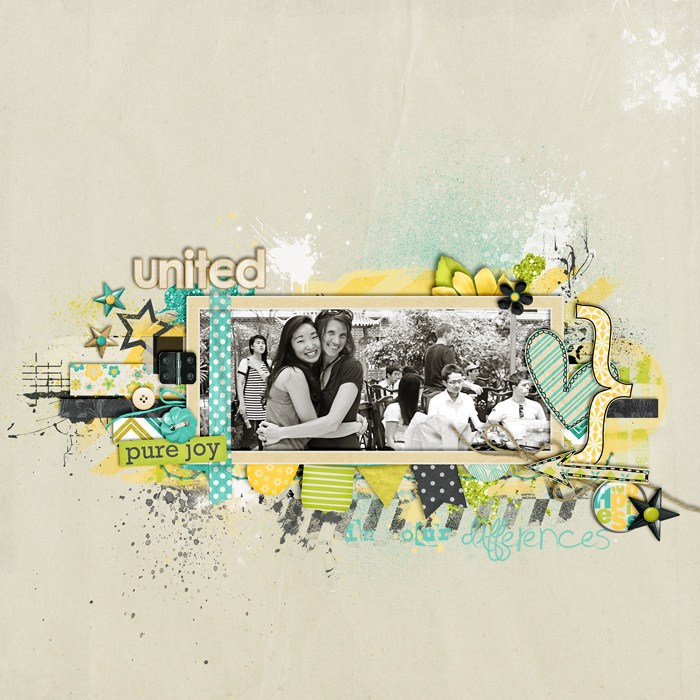 While my page is definitely still quite different from the original (I can't help myself and need to cluster more elements somehow), you may still be able to find some similarities. And at any rate … the website colorconspiracy is definitely a place worthwhile when you look for inspiration for one of your own pages!