Mein Tagebuch: Das Jahr im Rückblick
With all the celebrations, I've fallen a little behind in blogging, but no worries I still have plenty of stuff to share with you. First of all, let's do a little review of the last year. Here are this week's journaling prompts:
Bei all dem Feiern der letzten Tage bin ich mit dem Bloggen ein bisschen ins Hintertreffen geraten, aber keine Sorge, ich habe noch genug, was ich mit euch teilen möchte. Hier gibt's erstmal die Schreibideen für diese Woche: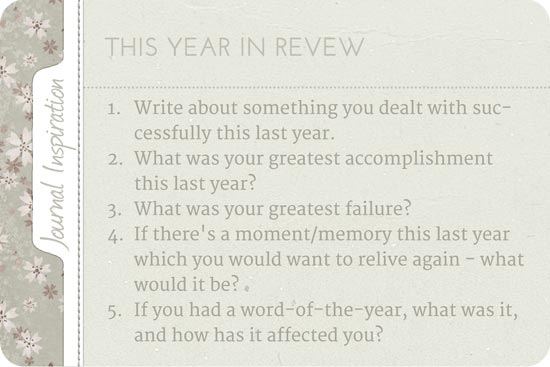 And here's a layout I created based on one of the prompts.
Hier ist ein Layout, das ich auf Grundlade einer dieser Vorschläge erstellt habe.