Bastelecke: Minialbum "10 Dinge, die mich glücklich machen"
I've been a happy Cameo owner who has been happily creating away with her cameo over the last couple of months, so it's time for me to show you some of the projects that I've done lately. I'm going to start with this very simple mini book about 10 things that make me happy:
Ich bin ganz glücklich mit meiner Cameo, und so habe ich in den letzten Monaten fröhlich vor mich hin gebastelt. Da wird es doch jetzt mal Zeit, dass ich anfange, euch meine Projekte zu zeigen. Heute fange ich mal mit diesem einfachen Minialbum an, und 10 Dingen, die mich glücklich machen: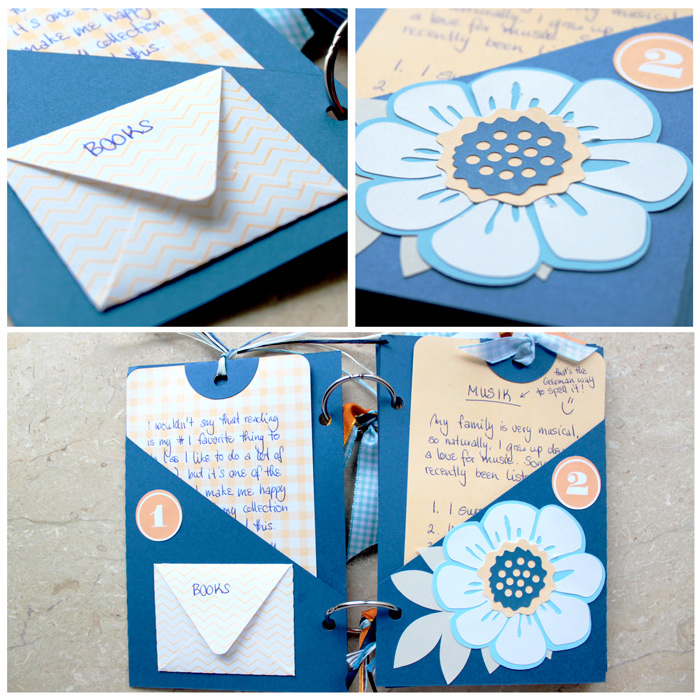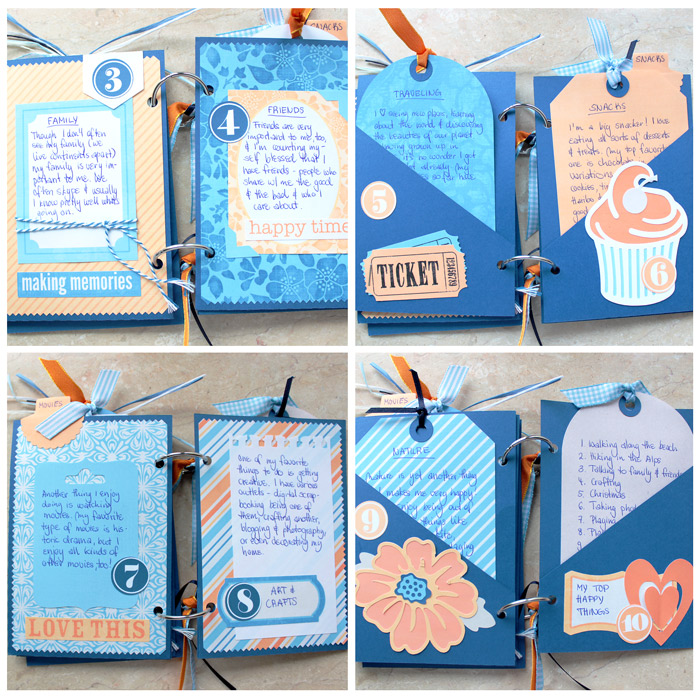 I created this book using plain blue card stock, and Zoe Pearn's digital kit "Family Ties." I also used a couple of shapes from the Silhouette store, plus a tag album template by Lori Whitlock (also Silhouette). Add a couple of ribbons, put everything together, and the result is a simple mini like this.
Für dieses Album habe ich einfachen blauen Tonkarton verwendet und Zoe Pearn's digitales Kit "Family Ties." Ich habe ausserdem ein paar Vorlagen aus dem Silhouette laden, und die Vorlage für das Album ist von Lori Whitlock (auch Silhouette). Füge dem ganzen ein paar Bänder hinzu, schmeiss alles zusammen und herauskommt ein einfaches kleines Minialbum wie dieses.