Woot! I'm excited to share with you the last and final part of my freebie digital scrapbooking kit "Breath of Fresh Air." Today, you'll get the second parts of the elements, which means you'll be all set to go and play with this. And maybe you could leave a link to your uploaded layouts in the comments, because I always love to see what you create with the kits I share.
As always, my terms of use apply, which means you may only use this product for your personal scrapping.
Now, I hope you'll be able to create a couple of fun pages with this. And before I leave you to your scrapping, I'm excited to share with you a first glimpse of the kit that I'll begin sharing with you next week: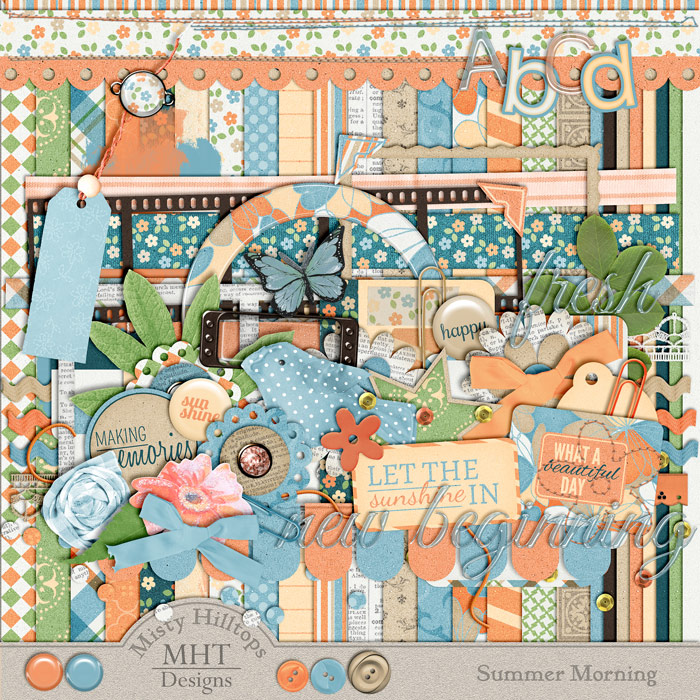 I called it "Summer Morning" because of the fresh and light feel to it. So, if you like it, don't forget to come back next week, to start collecting the parts to this kit! And, of course, you could always point other people to this site so that more scrappers get to enjoy playing with this freebie (as well as the previous freebie kits).
And now, I'm leaving you with my wish as always: happy scrapping, scrappers!