Projekt Leben 2015 – Woche 39
I just want to stop by very quickly here to share with you my spread from week 39. The main aspect of that week was going back to work, which I was very ready for. It also meant, I got to meet my new students and there were a couple of other fun things I got to enjoy that week. Here's the spread:
Ich möchte nur kurz hier vorbeischauen, um euch die Seiten von Woche 39 zu zeigen. Das große Highlight der Woche war wohl, dass für mich die Arbeit wieder losging, worauf ich mich auch schon sehr gefreut habe. Das bedeutete auch, dass ich meine neuen Studenten endlich kennenlernen durfte und es gab auch ein paar andere Dinge, die mir an der Woche gefielen. Hier sind die Seiten: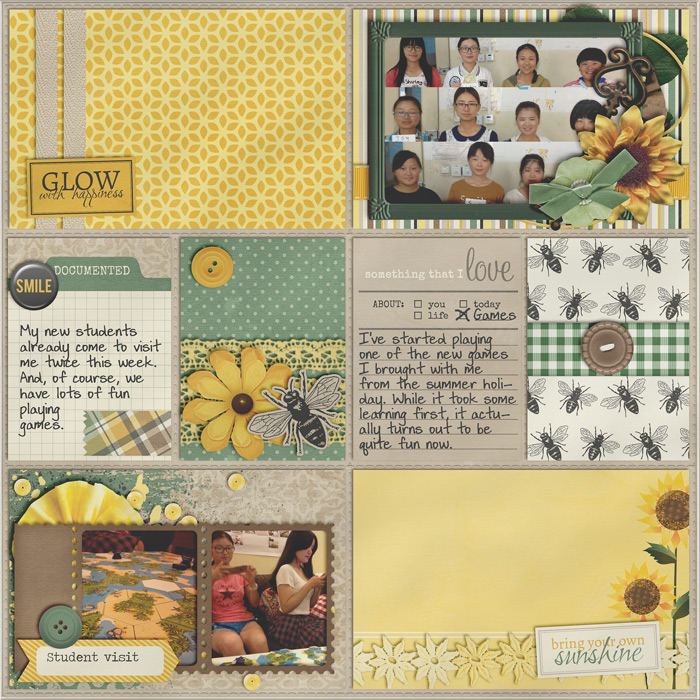 Created with my freebie kit: Like Sunshine (available here on this blog).
Erstellt mit meinem Freebie Kit: Like Sunshine (hier auf dem Blog verfügbar).