I know, it's a little late – yet again – but hey, you gotta do what you gotta do! At least I got you a new template to play with this week, and that's something, right? Anyways, for this particular sample, I had to go down deep into the recesses of my digiscrap archives, to dig up this little treasure based on a page that I created almost exactly a year ago to preserve one of my memories of my last trip to the Great Wall. It was part of a double page creation, and the other part actually made the GSO at the time! But enough talking, and on to present you my newest, my latest … TA DA … TEMPLATE!!!
Oh, yes, and before I forget: Cindy (have I ever told you she's one of my favorite template designers?) whipped up a new and pretty pretty freebie template to pick up on her facebook page.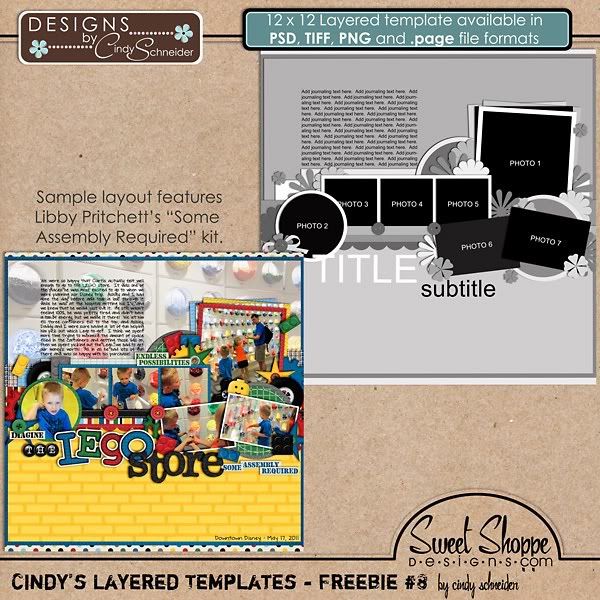 Ok, now I'm a little too lazy to hook you up with the facebook link right now. (I know, I know, bad Sula! You can whip my hand after I'm done writing this!) But hey, it always takes me a little extra effort to get on facebook here, because I'm in China, and China and facebook just don't go well together, lol. Anyways, long story short, I'm just gonna put up the link to the SSD forum where Cindy shared about her freebie. And I'm sure you can easily find your way from there, if you haven't picked up that template yet!
Time to wish you a happy scrappin' Friday, everyone! Hope you'll enjoy these templates!