It's hard to fathom that Christmas is so close again already. I've had another week full of busy activities, and would like to share my latest on the current DD album: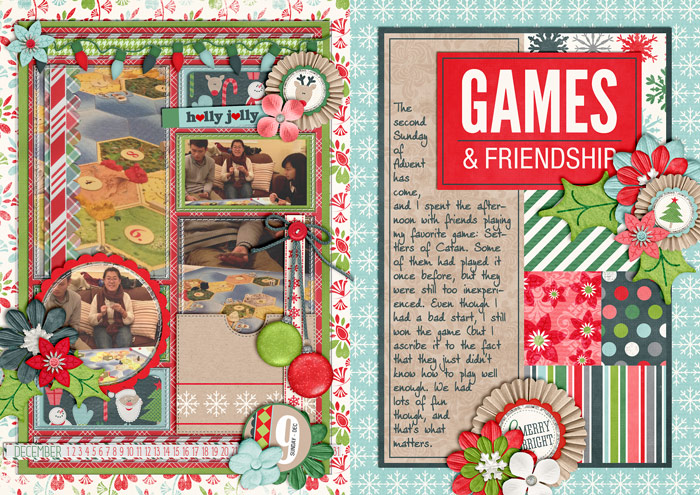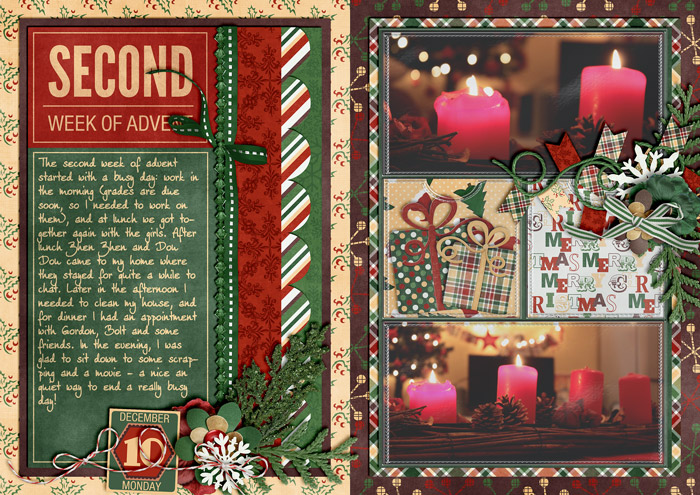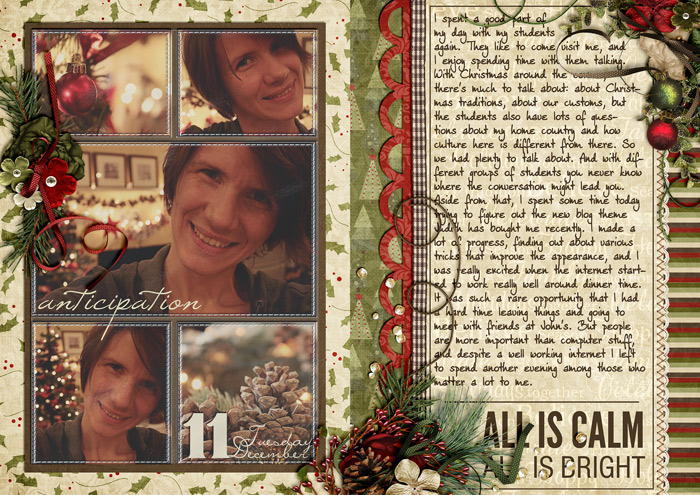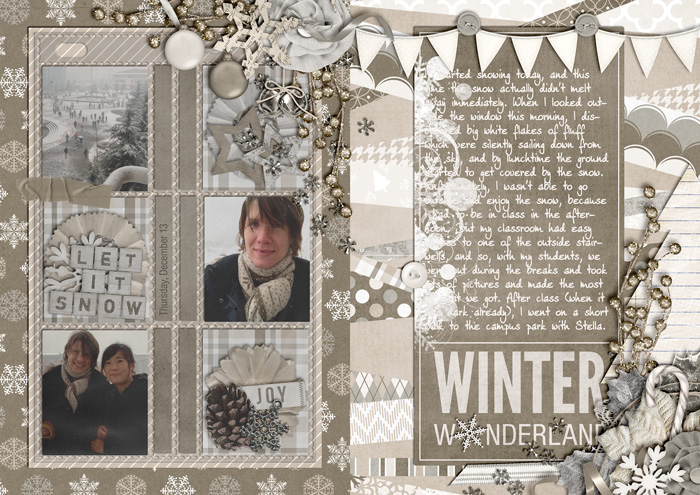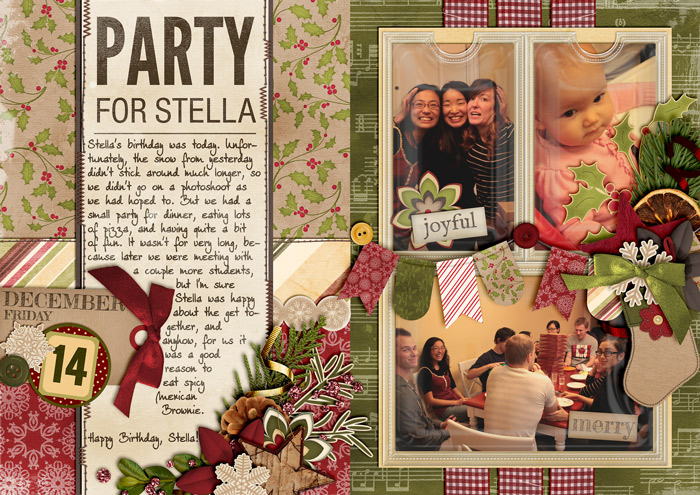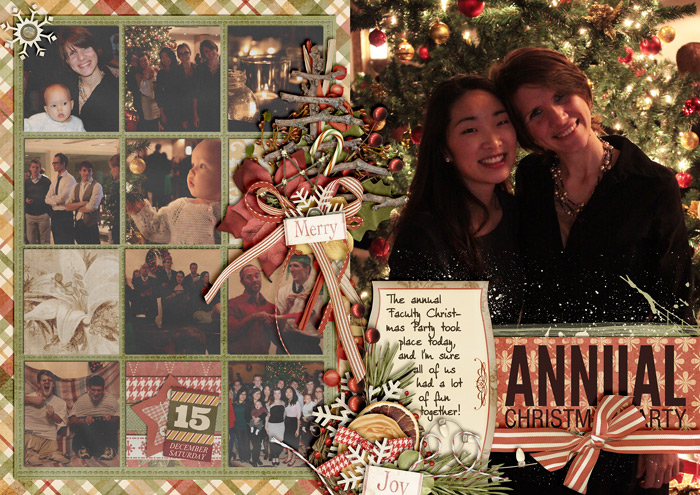 All images above are linked (for credits and larger view).
If you are doing the December Daily, I hope your pages are coming together as well. That's from me for this week. And don't forget to pick up this week's last part of my freebie kit "A Grateful Heart," if you haven't done so already.