When it comes to scrapping pages for photo albums and such, my preferred way of scrapping the memories is by using double page spreads.
Of course, as with everything you do in scrapping, there are lots of choices as to how to go about your designs. When working with double page spreads, I've found there are four ways of how you can scrap them:
One combined layout, using a composition that includes your entire spread.
A two-page layout, using the same products.
Using two pages with different products to scrap about the same topic.
Two single page layouts with different products and different topics.
Option 1 | A Combined Layout
This option means you would create a two-page spread like a single unit. Personally, it is my preferred choice to scrap two page spreads for an album, because it makes the two pages look like one large layout.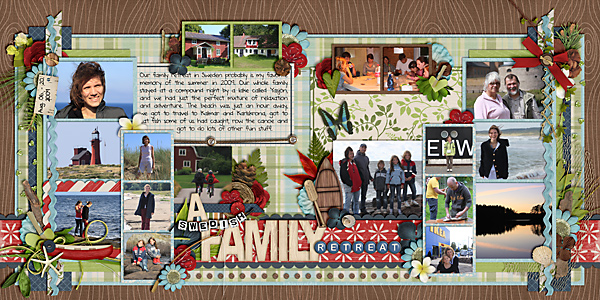 Option 2 | Two-page Layout with Same Product
Another favorite option of mine is to create two separate layouts for a double page, but to use the same product to give it continuity and balance.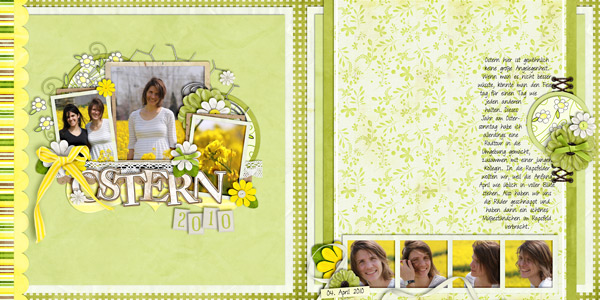 Option 3 | Two-Page Layout with Different Products but Same Topic
The third option I've explored a bit in the past is to scrap a double page spread using different products to create single pages, but to scrap about a related topic.
Tip:
Use a common color scheme or themed products to ensure continuity.
Option 4 | Two Single Pages
The last option I've used for photo books is to simply scrap away, without giving much thought to whether the pages are related or coordinated.
More tips:
1. Use a template twice by flipping/mirroring it to make a fun double page layout.
2. Combine two single page templates to make one double page layout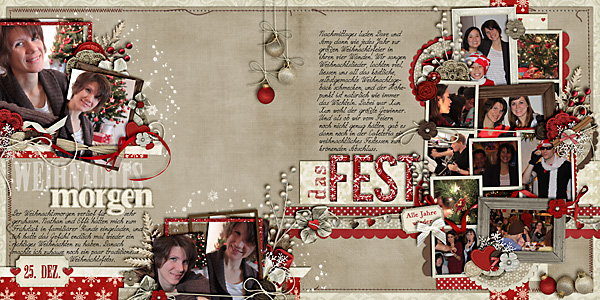 So, you see, with just these couple of tips your choices to create fun and exciting double page spreads for albums are endless.
And just in case you're looking for more inspiration, here are a couple of my albums I've shared in the past:
Photo Book Summer 2009
Photo Book – Simply Me