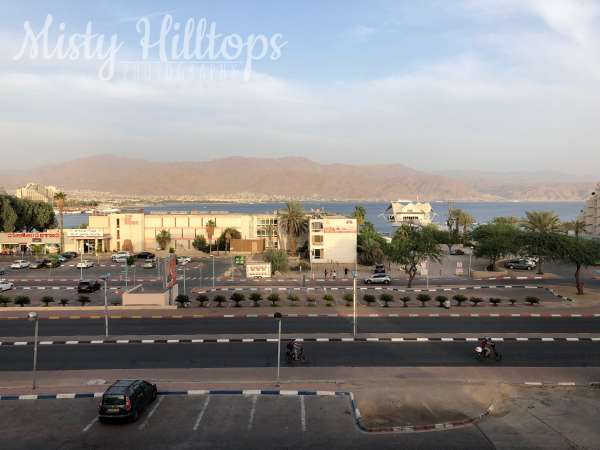 Timna Park is on our itinerary for today. It's a little drive, about 40 minutes north of Eilat.
We've barely left Eilat behind, when other drivers kindly make us aware that we have a flat tire. Lucky for us, a repair shop is just a few kilometers away, on the very road that we're on. This detour costs us about an hour, but eventually we make it out into the desert.
Timna Park is one of the few things we do on this trip that's not included in our Israel Pass. We spend almost the entire day there.
Timna Park ist das Ziel des Tages für heute. Es liegt etwa 40 Minuten Fahrtzeit nördlich von Eilat.
Wir haben Eilat kaum hinter uns gelassen, da machen uns freundliche Autofahrer darauf aufmerksam, dass wir einen Platten haben. Zum Glück liegt die nächste Werkstatt nur ein paar Kilometer von hier, direkt an unserer Strasse. Wir verlieren etwa eine Stunde, aber kommen dann doch noch an unser Ziel in der Wüste.
Timna Park ist eine der wenigen Sehenswürdigkeiten, die wir auf dieser Reise besuche, die nicht in unserem Israelpass enthalten sind. Wir verbringen fast den ganzen Tag dort.
Timna Park is a very interesting place right in the desert. It's a vast area that requires us to drive the car to get to the different parts of the park. Colors of rock and earth formations change frequently, and range from yellow to red. The sights are quite impressive, and the park is very much worth a visit.
Timna Park ist ein sehr interessanter Ort mitten in der Wüste. Es ist ein riesiges Areal, weshalb man es auch am Besten mit dem Auto angeht, um die verschiedenen Teile des Parks sehen zu können. Die Farben der Fels- und Erdformationen wechseln oft und reichen von gelb bis rot. Ein ganz beeindruckendes Naturschauspiel präsentiert sich dem Besucher, und der Park ist einen Besuch auf jeden Fall wert.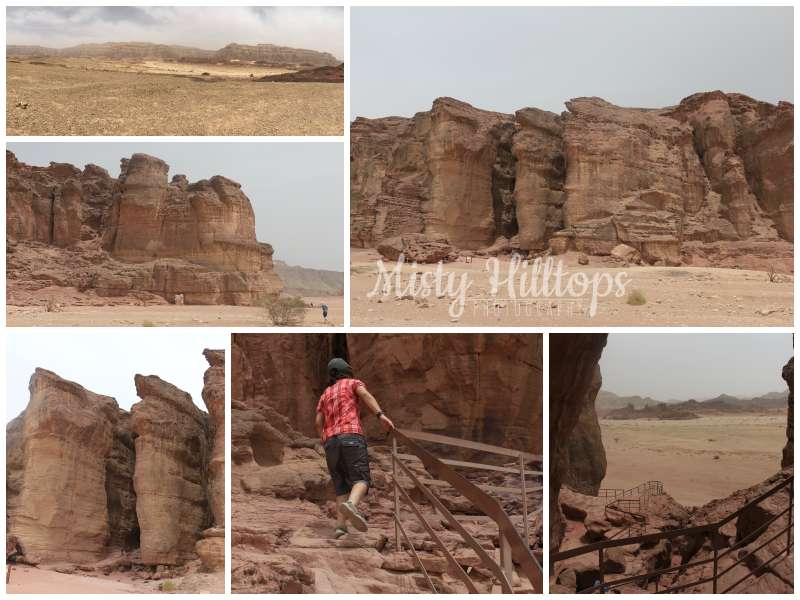 For those interested, there's even a real size replica of the tabernacle, for which an extra entrance fee is required.
Für Interessierte gibt es außerdem noch eine Nachbildung der Stiftshütte in Echtgröße, für die man aber extra Eintrittsgeld bezahlt.
In the end, every visitor is entitled to fill a little bottle with samples of the differently colored types of soil from the park. It's a great souvenir.
Am Ende darf man sich noch ein Fläschchen mit den verschieden farbigen Sandproben, die es im Park gibt, befüllen und mitnehmen – ein tolles Souvenir.