From Tel Aviv we set out in the morning. Megiddo is our first stop of the day, and we take a couple of hours to explore the ancient site.
Von Tel Aviv gehts am Morgen los. Nach Megiddo, wo wir uns ein paar Stunden Zeit für die antike Stätte nehmen.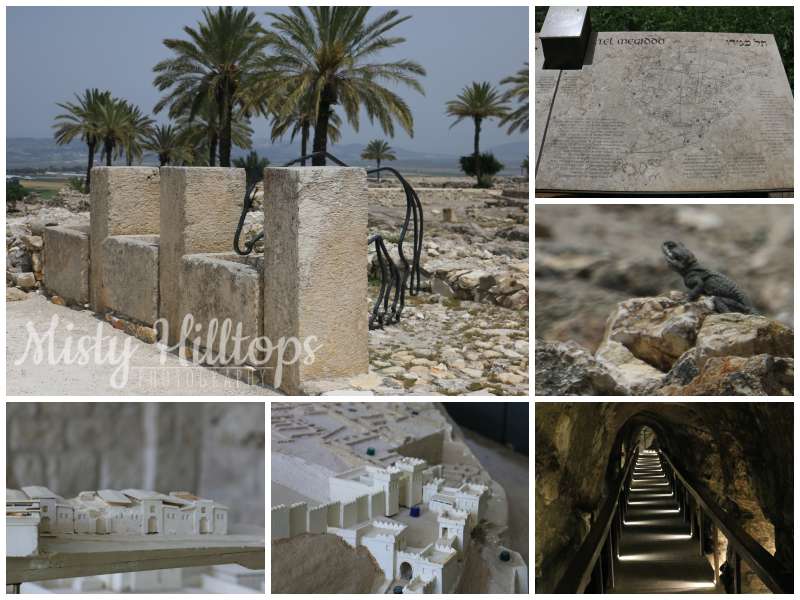 Here in Megiddo, it's as we want to pay the entrance fee in the little shop that the clerk informs us about the Israel Pass. It's a ticket book valid for 14 days upon first usage and comes in 3 options – choose to visit 3, 6, or all sites. The full version offers dozens of sites in Israel which can all be visited for free. It's not very cheap to purchase, but in the end you save a ton of money compared to paying all entrance fees individually.
In the end, this ticket book has helped us getting to know Israel from a viewpoint that we hadn't seen yet. We ended up visiting places we never even knew existed. To purchase this ticket book at the beginning of the trip was the best thing that could have happened to us.
Hier in Megiddo geschieht es, als wir die Tickets für den Eintritt bezahlen möchten, dass die Verkäuferin des Souvenirshops uns auf ein den Israel Pass aufmerksam macht. Das ist ein Ticketbuch, welches in 3 Stufen gibt – die Wahl 3, 6 oder alle gelisteten Sehenswürdigkeiten zu besuchen. Die Vollversion bietet dutzende von Sehenswürdigkeiten in Israel, die man alle umsonst besuchen kann. Die Vollversion ist nicht sehr günstig, aber spart unterm Strich eine Menge Geld, wenn man die Eintrittspreise einzeln zählt. Am Ende hat uns unser Ticketbuch geholfen, Israel von einer nicht gekannten Seite kennenzulernen, und auch Orte zu besuchen, von denen wir nicht einmal wussten. Dieses Ticketbuch am Anfang der Reise zu besorgen, ist das Beste, was uns auf dieser Reise hätte passieren können.
From Megiddo, we head toward the Sea of Galilee. Just a few kilometers away, we've booked a couple of nights in a kibbutz.
Von Megiddo gehts dann zum See Genezareth, wo wir ein paar Kilometer entfernt ein paar Nächte im Kibbutz gebucht haben.