Banias Nature Reserve
Wanting to make good use of our Israel pass, we start looking for things listed in our ticket book and decide to start our day by visiting the Banias Nature Reserve.
Um den Israelpass gut zu nutzen, sehen wir uns um nach Sehenswertem, die in unserem Ticketbuch gelistet sind. Somit entscheiden wir uns, den Tag im Banias Nature Reserve zu beginnen.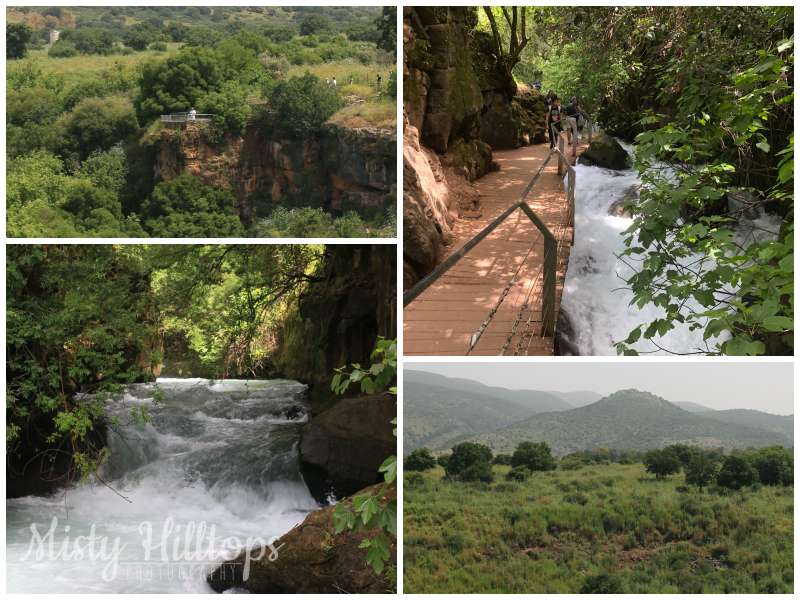 Upon entering the site, we follow the well-trodden path that leads along the River Senir's banks and through a gorge. Now, in spring, much water is gushing through the gorge, and the waterfall is an impressive sight.
Wir folgen dem gut ausgebauten Fußweg entlang des Ufers des Senirs, der uns durch eine Schlucht mit rauschendem Wasser führt. Nun im Frühjahr führt der Senir gut Wasser, und es gibt Einiges zu bestaunen.
Senir Source | Senir Quellen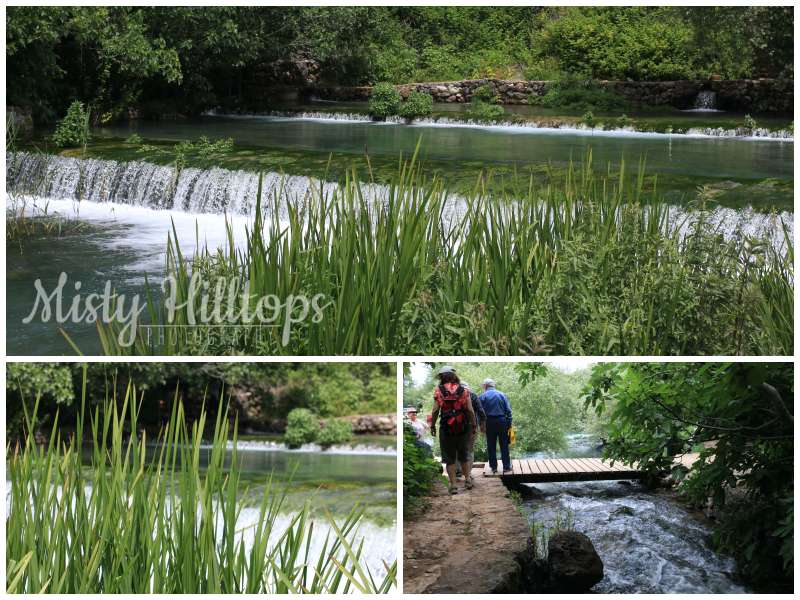 From the Banias Nature Reserve we move straight to the next site, which is the source of the River Senir. These are just a few kilometers up the river (almost within view of the gorge).
There are also the remains of an ancient temple here and streams of water.
Vom Banias Nature Reserve geht es dann gleich zur nächsten Sehenswürdigkeit, den Senirquellen, die nur ein paar Kilometer flussaufwärts zu finden sind (fast in Sichtweite der Schlucht).
Hier gibt es auch die Überreste einer antiken Tempelanlage und nochmals Ströme von Wasser.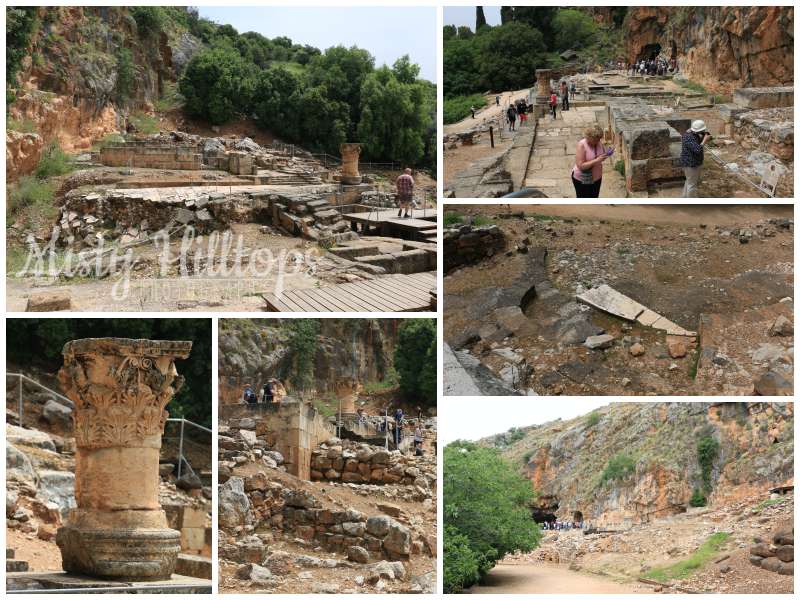 Nimrod Castle | Nimrod Bergfeste
Our next stop are the ruins of Nimrod Castle. These, too, are just a few kilometers away, up the mountain side. Since the castle is included in our Israel pass, we include the visit in our day's plan.
Nächster Halt sind die Ruinen der Bergfeste Nimrod. Auch sie sind nur ein paar Kilometer entfernt, wenngleich oben in den Bergen. In unserem Israelpass enthalten, lassen wir uns die Festung nicht entgehen.
Mount Hermon View | Hermon Aussicht
The last visit of the day is a lookout in the very north of Israel, near the borders. From here we can even see the snow-covered slopes of Mount Hermon.
Letzter Punkt des Tages ist ein Aussichtspunkt ganz im Norden Israel's im Grenzbereich und mit Aussicht auf den schneebedeckten Berg Hermon.