Today, we make it to the desert town of Arad where we spend most of our day with new friends we make here.
They take us to a fun restaurant for lunch, and then to a lookout from which you can see all the way to the Dead Sea in the distance. The weather is so clear that our hosts tell us they've never seen Jordan across the sea from this vantage point. We just took the clear sight for granted.
Heute machen wir uns auf den Weg in die Wüstenstadt Arad. Hier verbringen wir den größten Teil des Tages mit neugewonnenen Freunden. Sie nehmen uns in ein interessantes Lokal zum Mittagessen, und dann zu einem Aussichtspunkt, von dem man bis ans Tote Meer sehen kann. Das Wetter ist so klar, dass unsere Gastgeber uns erzählen, sie haben Jordanien auf der anderen Seite des Meeres von hier aus noch nie gesehen. Wir haben die klare Sicht einfach als Selbstverständlichkeit hingenommen.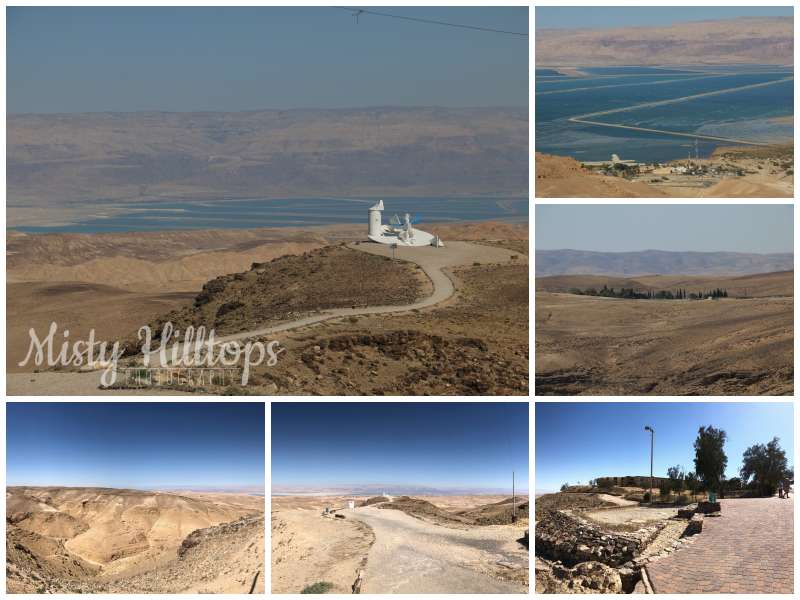 Before the end of the day, we go back to the Dead Sea for one last dip in the salty waters.
Bevor der Tag sich aber ganz dem Ende neigt, geht es dann noch einmal zum Baden ans Tote Meer.