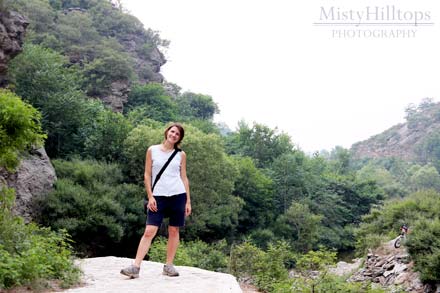 Well, you know how dearly I love me that little mountain we get to go to every once in a while. I usually tell you all about it, whenever I've had another chance to get away from town. And we like this mountain for specific reasons.
For example, the fact that only few people find their way there.
Or that you don't have to pay money to go for a hike.
Or that the trails used to be all natural trails – no stairs, no pavements.
Used to be …
Because now, there are stairs. Now, there are paved walkways. Now there are more and more visitors crowding (and unfortunately littering) the place.
And my little heart is broken. Because it looks like soon our mountain, the only place where we could actually find a little nature around town, will be just another tourist spot in China – overrun with people; occupied by sellers who want to make business; and with paved walkways that take away all the fun of hiking up rocky trails.
Sometimes I simply hate how things change …