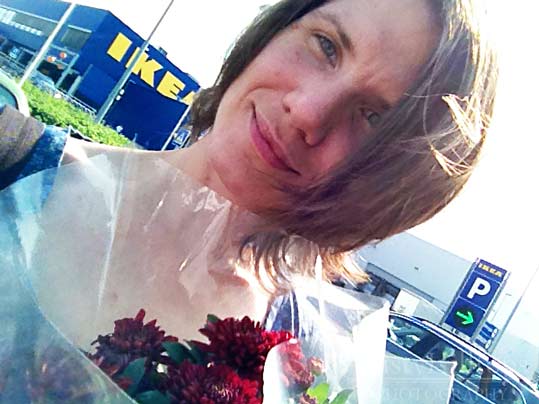 Today was a happy day. No, not because I was able to go to IKEA (although that is a happy occasion for anyone who usually doesn't have any store of like kind anywhere near her). It also wasn't because we got various flowers and plants for my sister's apartment – though flowers are always something to make someone happy – at least someone like me. Neither was having a late lunch at IKEA the sole reason for my happiness …
(Though I did enjoy my salad well enough.) No, the reason for my happiness was … this young lady here:
Why? Because the reason we went to IKEA, the reason we had IKEA salad, lots of happy flowers, pizza for dinner at a restaurant and a whole lot of other fun today was the fact that we celebrated this young lady's birthday today. Happy b-day, dearest sister! I'm glad I was able to spend it with you together!