Leser Layout: Autumn Song
I've been wanting to share with you this amazing layout that one of the readers around here, AMarie, was so kind to share with me. She used my freebie kit Autumn Song, which I'm sharing with you here on the blog. I thought the way she used the papers and ellies, and clustered everything together turned out just beautiful.
Ich wollte euch endlich mal das Layout zeigen, das eine Leserin mir liebenswerter Weise hat zukommen lassen. Sie hat das Freebie Kit Autumn Song verwendet, das ich hier auf dem Blog für euch bereitgestellt habe. Wie sie die Papiere und Elemente verwendet, und alles angeordnet hat – ich finde es ist ihr einfach toll gelungen.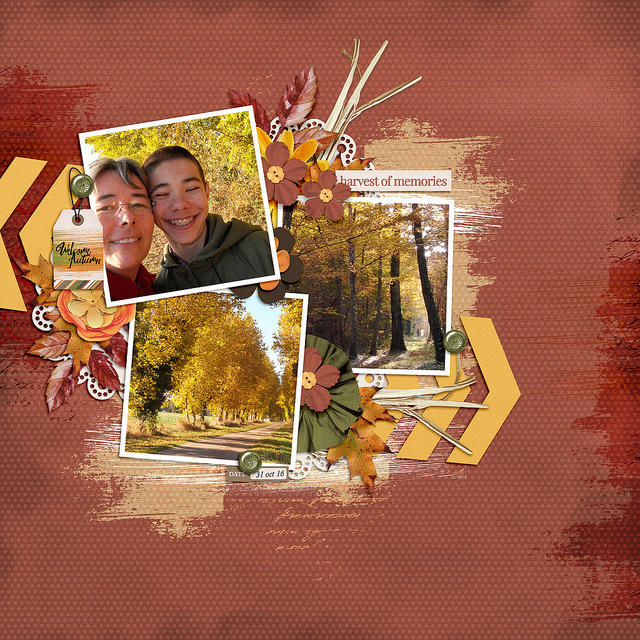 She also made this layout, using the same kit:
Mit demselben Kit hat sie dann gleich noch mal ein Layout erstellt:
Now, if you've done something with any of my freebies, I'd be happy to showcase your layouts here. Just leave a comment with a link.
Wenn ihr Projekte mit meinen Freebies erstellt habt, präsentiere ich sie gerne hier in Zukunft. Einfach Kommentar mit Link hinterlassen.