Schreibwerkstatt: Jahresrückblick
It's that time of year again, where we look back and take stock of the good, the bad, and the ugly. Here are this week's journaling prompts:
Es ist mal wieder an der Zeit, Einkehr zu halten und zurückzublicken auf das vergangene Jahr. Hier sind die Schreibideen für diese Woche: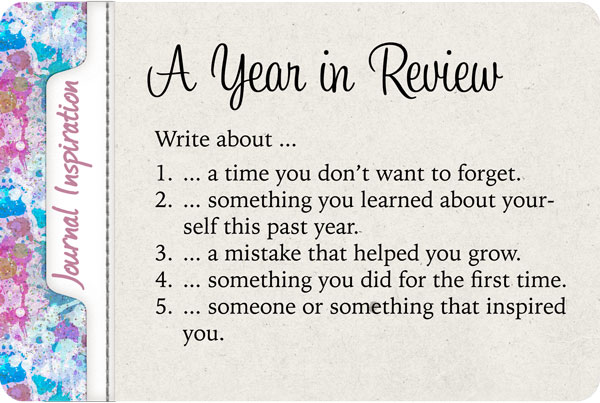 Jahresrückblick
Schreibe über …
… eine Zeit, die du nicht vergessen möchtest.
… etwas, dass du über dich im vergangenen Jahr gelernt hast.
… einen Fehler, der dich weitergebracht hat.
… etwas, das du zum ersten Mal gemacht hast.
… jemand oder etwas, der/das dich inspiriert hat.