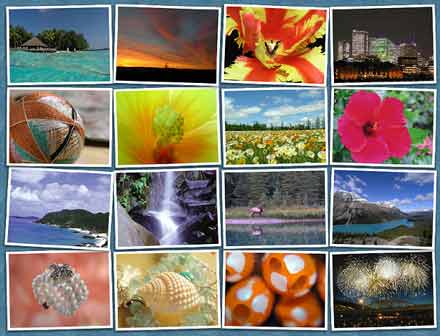 This week, I have another special treat for you: A free photoshop action that can be very fun to apply to your photos and papers. Compared to the commercial version, the free version comes with very limited options. Nevertheless, this action is still fun to use and will give your page a fun twist. You can either put a collage together with 25 different images, or you can use one photo/paper that will be divided into 25 smaller images. You can leave the photos flat and orderly, or you can have the edges bent and individual images angled (as if a wind has swept through the whole) – all with one click.
Here are some sample pages I did, using this photoshop action.
Another more recent one:
The photoshop action says it requires a rectangular/landscape image to work with, but when I used the squared background paper in my second layout, it still worked just as good!
Simply click on the image above to go to PanosFX.com, scroll down the page a bit, and you will find the link to the free downloadable version.