Time is flying. Can you believe week four has already passed? (Well for most of you who do DD projects, you're probably still at week 3). But anyhow. It's time for me to share the latest on my DD album: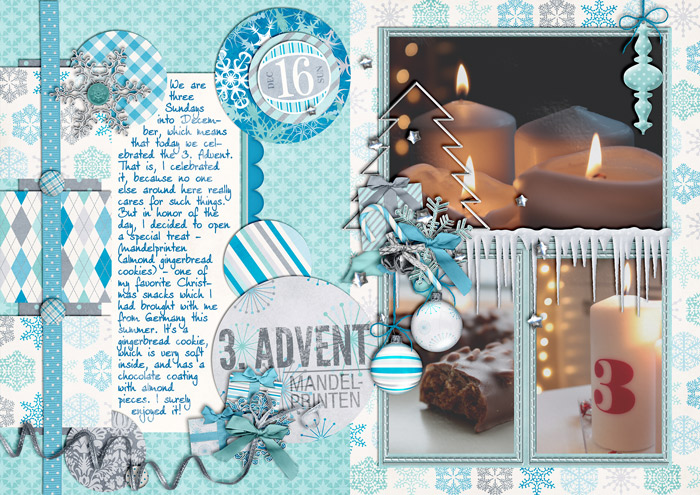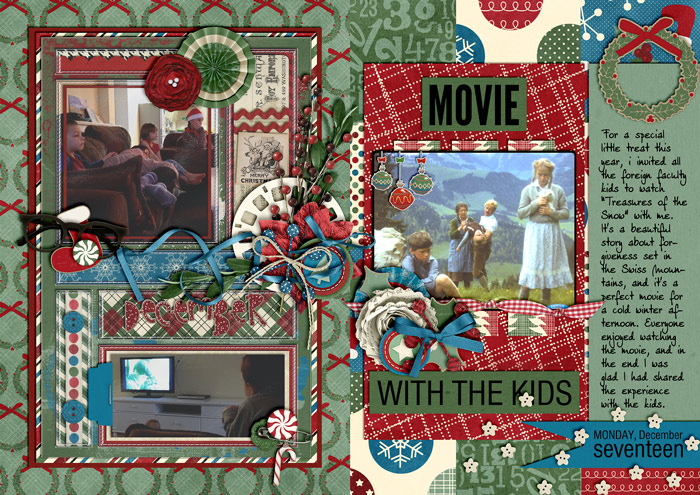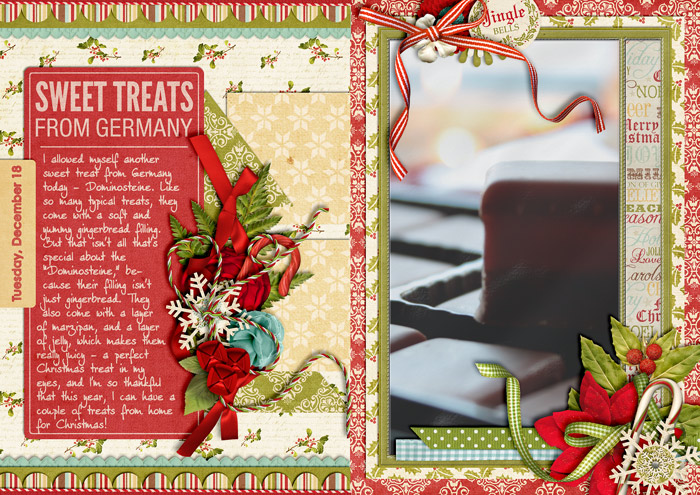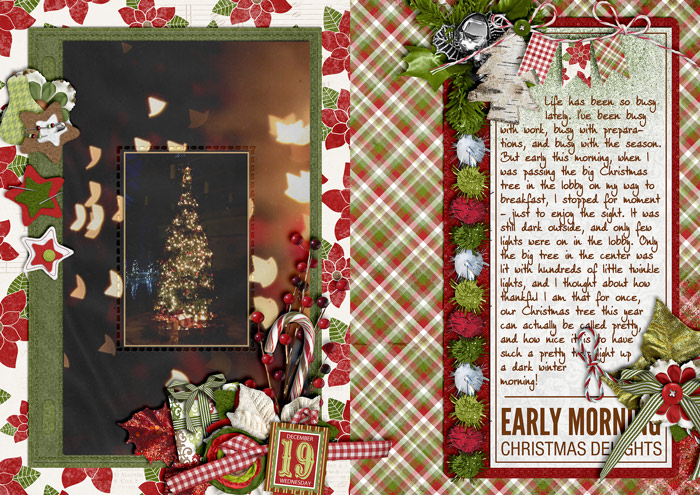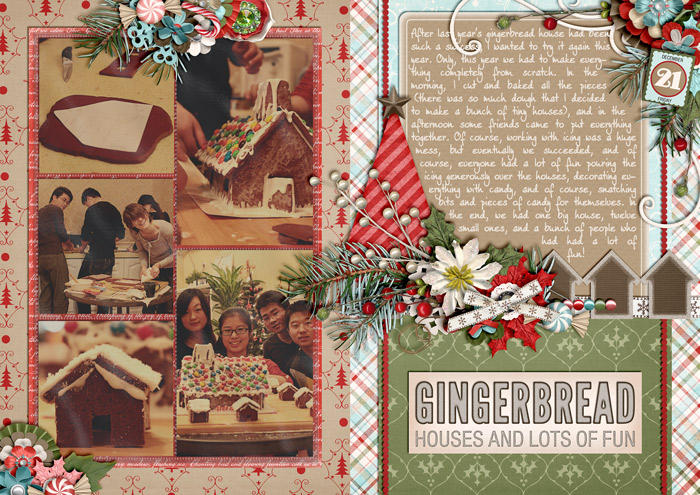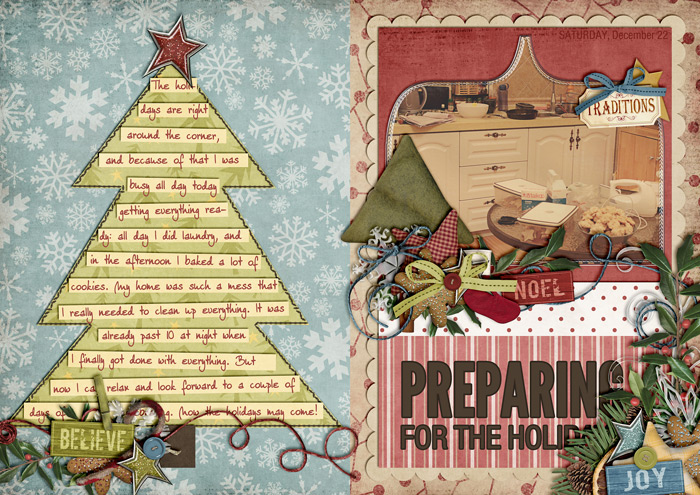 For larger view and credits, click on individual pages.
Now it's time for me to get ready for the holidays. To all of you I wish a merry Christmas and some happy celebrating.