Magazzini
We wake up to seas so calm, the water is hardly ruffled by any waves. We feel privileged to wake up right by the seaside.
Soon after breakfast, we head out, and make for Capoliveri.
Wir erwachen zu einem Meer, das so ruhig ist, dass sich kaum etwas regt. Wir genießen die Tatsache, direkt am Meer aufwachen zu dürfen.
Gleich nach dem Frühstück brechen wir wieder mal auf. Diesmal geht's nach Capoliveri.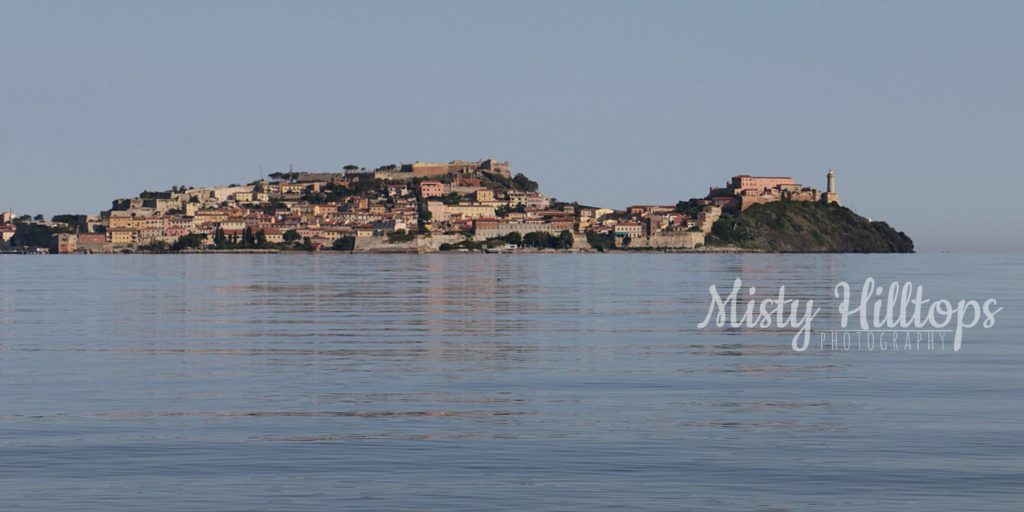 Capoliveri
We park the car on the edge of town, then take a nice walk through the town's pretty center.
Wir parken das Auto am Ortsrand, und erkunden den Ort dann zu Fuß.
Porto Azzurro
Our next destination is Porto Azzurro. The niece has picked a parking lot right by the water, but we end up not liking it very much. So, we quickly decide to switch locations. There's another pretty spot right by the sea past Porto Azzuro. That's where we decide to settle for the day.
Unser nächster Anlaufpunkt ist Porto Azzurro. Die Nichte hat einen Stellplatz direkt am Wasser lokalisiert. Aber irgendwie sagt uns das Plätzchen nicht sehr zu. Daher wird schnell die Entscheidung getroffen, dass wir uns nach einem anderen Ort umschauen wollen. Wir finden einen sehr viel besseren Platz nicht weit von Porto Azzurro, direkt am Meer.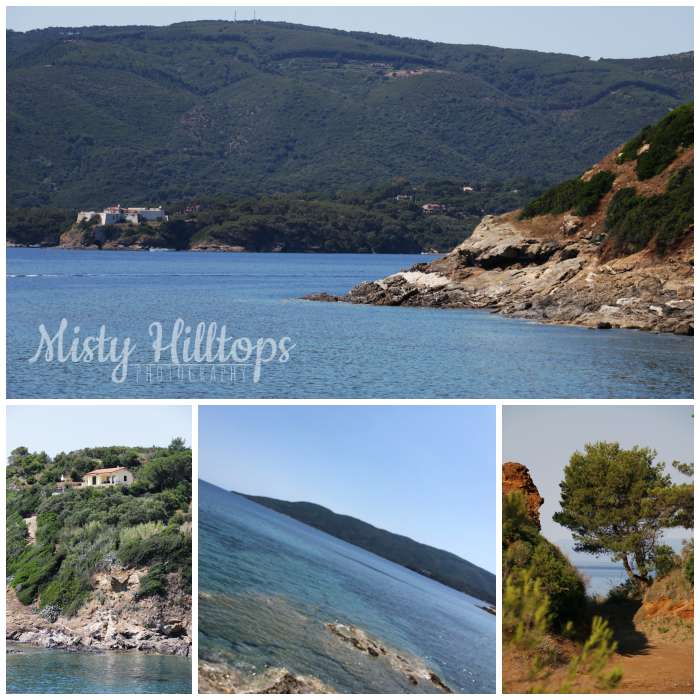 After lunch we head out for a swim (the niece likes to snorkel), and spend the rest of the afternoon enjoying the water, and sitting on the rocks, relaxing.
Nach dem Mittagessen geht's dann zum Schwimmen (die Nichte schnorchelt), und wir verbringen den Rest des Tages am Wasser und mit Entspannen.